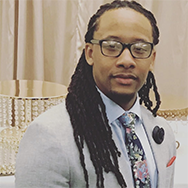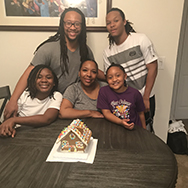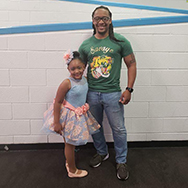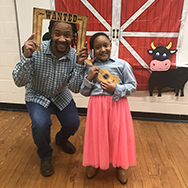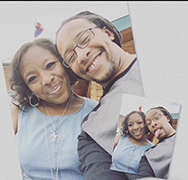 ABOUT…
A Native of Lexington, NC, Brandon Hargrave has called the bustling city of Charlotte, NC his home for the past five years. He is a proud graduate of the illustrious Winston-Salem State University, where he earned his bachelor's degree in Computer Science with a minor in Mathematics. He later attended the Superior School of Real Estate, where he obtained his North Carolina Real Estate Licenses. Hargrave strives daily to be the best Father to his beautiful daughter and in his spare time enjoys a good cup of coffee, staying fit, and investing in stock.
Prior to joining the Costello Real Estate and Investments Team, Hargrave has had success in his career as a Technology Support Analyst for Lowe's Companies and as a Shipping Manager for Forsyth Technical Community College. His training's have equipped him to possess prestige skills in communication, leadership, resourcefulness, and negotiating; all of which provides his client's with unique advantages. His purpose to successfully cultivate meaningful work and meaningful relationships with both clients and partners alike.
FROM DESIRE TO PROFESSION…
Brandon Hargrave's passion for serving the community fostered early on in his life. Always eager to offer his hands to assist, Hargrave participated in Community Highway Clean-Ups, Coat & Can Food Drives, Voter Registrations and even Mentored at the Boys & Girls Club. He was also very active in projects with Habitat for Humanity, granting families access to safe & affordable homes. Hargrave states, "I didn't know it at the time but those moments are what helped to spark my desire to become a Realtor." His focus remains on the well being of communities and stressing how being a part of an engaging community enables the continuous growth of self, others, and the environment. And as a Realtor, Hargrave understands that the client is the single most asset a business can have and is driven by the unrelenting pursuit of customer-driven focus, standards, and providing remarkable experiences.
CLOSING…
Brandon Hargrave is determined create for each of his client's a customer experience that will resound for generations to come. He is committed to practices built on providing clear communication, dedication & trust, innovative thinking, and determination while also embodying the ability to adapt to the Real Estate needs of his clients. So, rather your desire is to buy, sell, rent, or invest in a property, trust that Hargrave will work efficiently and diligently to negotiate the best terms on your behalf. You can be confident in your decision to hire him!