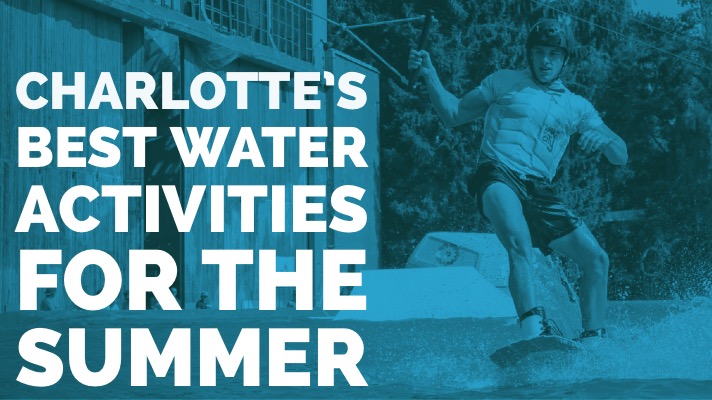 The summer gets hot in Charlotte and cooling down is as easy as hitting the closest place with water. Whether you want to take a trip to the lake or enjoy a water park, there are plenty of choices near Charlotte. Here's a look at some of the very best water activities to enjoy this summer in Charlotte.
Queen's Landing
Great sightseeing and dinner cruises are offered on Lake Norman from Queen's Landing. this company offers the Catawba Queen, which is a Mississippi riverboat or the Lady of the Lake, which is a luxury yacht. You can choose a meal including a four-course plated option or a buffet-style option. They even hold special events for holidays throughout the year.
Carolina Harbor at Carowinds
The Carowinds amusement park is a great spot to enjoy and after a few coasters, you can beat the heat at Carolina Harbor. Enjoy the Myrtle Turtle Beach and Kitty Hawk Cove, which are both kid-friendly and perfect for the family. They also have a six-story slide called Blackbeard's Revenge and plenty of other fun options for all ages. If you want to really enjoy the water park, get a season pass and go multiple times.
U.S. National Whitewater Center
Those looking for some serious action on the water will want to head to the U.S. National Whitewater Center. this spot offers a variety of watersports including Family Rafting, Adventure Rafting, Rodeo Rafting and so much more. Enjoy stand-up paddleboarding, kayaking and plenty of other flat-water activities here, too.
Several events are held here throughout the year including camps, live music, and festivals. You can enjoy an event or...