7 Tips For Winterizing Your Home
Posted by Aaron Bradshaw on Monday, October 19, 2020 at 2:00 PM
By Aaron Bradshaw / October 19, 2020
Comment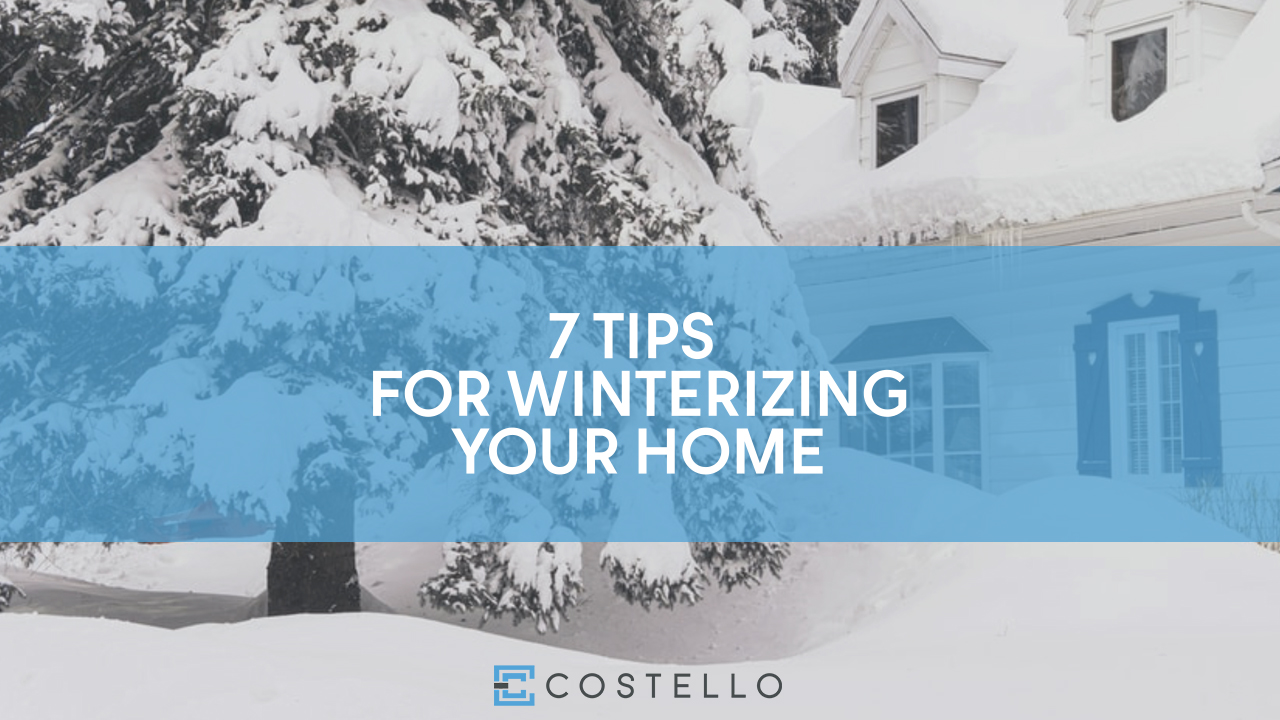 Forecasts predict that winter 2020 in the Carolinas will be warmer and rainier than usual. Still, it's never a bad time to think about winterizing your property to protect the value and integrity of your home.

There are dozens of ways to fully weatherproof your home, including hiring a weatherizing professional, but if you're a homeowner on a tight budget, there are quick and easy steps to help shore up any potential problem areas and save you money on energy costs.
Here are some indoor and outdoor tips to get you started on winterizing your today:

DRAIN YOUR PIPES

Inside your home, turn off the valve that sends water to your spigots. Next, turn on your spigots to clear all of the water out of them. This will prevent pipes from bursting if there is a sudden cold snap that causes water to freeze and expand inside your pipes. You can also remove your attached garden hoses and store them in the garage to extend their life.
CLEAR DEBRIS FROM GUTTERS
The potential for heavier rainfall this winter poses a risk for your home's gutters. Clearing leaves and debris will prevent clogs in your drainage system and save you from potential water damage. Freezing water and debris in your gutters can make them too heavy and cause them to crack or fall off.
While surveying your yard, look to see if there are any tree limbs that are damaged or might fall on your home or vehicle under the weight of winter ice. You may want to trim them back with telescoping pruning shears if you are unable to hire a professional arborist.
SAVE YOUR PLANTS & PATIO FURNITURE

Consider bringing some of your potted plants in for the winter to keep them from dying during a frost. You'll be happy to not have to buy new ones next spring.
The same goes for outdoor furniture. Cushioned or fabric-covered patio furniture can be completely ruined when exposed to the elements. Storing chair cushions, pillows, and umbrellas in the shed or garage for the winter will keep them looking new and prevent tears and water damage.
SEAL UP CRACKS IN THE DRIVEWAY
Take a walk around and look for any cracks in the driveway or concrete surrounding your home. Small cracks are bound to occur and normally don't cause much of an issue, but water seeping into these cracks and freezing will push and expand the cracks over time, causing bigger problems later. Research crack filling or concrete resurfacing products to determine what that best option is for you.
REPLACE AIR FILTERS

Dirty air filters mean lower airflow, which can prevent your home from heating efficiently as well as put an extra workload on your HVAC and could cut the lifespan of your furnace short. You'll have better air quality and more even temperature control.
Remember to also clean your baseboard vents at the same time to keep the air fresh and prevent a burnt dust odor when you turn on the furnace for the first time this winter.
CHANGE THE DIRECTION OF YOUR CEILING FANS
Running your ceiling fans in a clockwise direction, will help push warm air down and recirculate it throughout your home. This will help keep energy costs down if you are able to turn the thermostat down a couple of degrees. Just flip the directional switch located at the base of the ceiling fan.
APPLY WEATHER-STRIPPING TAPE
If you live in an older home, you have probably noticed cold air seeping through the edges of window panes and creating drafty areas. Rather than taking the big step of replacing all your windows, try purchasing some weather-stripping tape at the hardware store and applying it along the edges of doors and windows to seal any cracks and keep cold air out and warm air in.
If you're not a homeowner yet but are considering purchasing a home, make sure to check if it is efficient and properly weatherized to save on any future repairs!