5 Top Tips for Preparing Your Home to Sell
Posted by Benjamin Ehinger on Tuesday, July 10, 2018 at 10:00 AM
By Benjamin Ehinger / July 10, 2018
Comment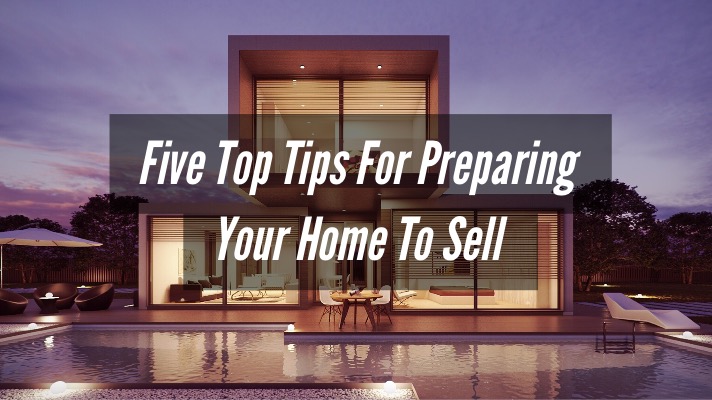 When it's time to sell your Charlotte home, you need to make sure it's prepared for listing. This isn't necessarily an exciting time as it can be rather hectic and stressful. The way the space looks is vital to getting it sold fast and for the right price.
While the first thing you should always do when selling a home is to hire a real estate agent, you should also start sprucing the home up for the sale. There are some simple ways you can go about getting your home ready. Here are five of the top tips for preparing your home to sell.
Light
One of the best things you can do when selling your Charlotte home is adding light to the home. Getting a new light for a room that isn't so bright can make such a difference. When you lighten and brighten your home, it will look and feel larger and more inviting.
Store the Extra Furniture
Furniture is important, but having too much of it can make your home feel and look smaller. You want to leave only the most important pieces in each room. The rest, you can put into storage.
It's also a good idea to hide any large or dark furniture to help your home feel more open. Clean out any closets that are filled with things and only leave a small number of things in each closet. You should do this with the attic and basement, as well.
This is a good time to make a decision about the things you want to keep and those you can sell, donate or trash. The things you want to keep can all go to storage and you can get them later on once you've moved into your new home.
Neutral/Fresh Paint
One of the easiest ways to prepare your home for sale is to repaint the interior. A fresh coat of neutral colored paint can go a very long way to ensure your home looks newer, larger and brighter. Choose neutral colors for each room and you'll be happy with the results.
Create Curb Appeal
The first thing any potential buyer will see is the front of your home. You want to make sure it shines with plenty of curb appeal. You can paint the front door or replace it with a brand new door. In addition, you want to scour the entire front entrance and do any necessary landscaping to make the home look amazing as soon as someone pulls up to the house.
Make Minor Repairs
If you have small things that need to be fixed, get them fixed. Items, such as cracked light switch covers, vent covers, baseboards or even old window blinds can easily be replaced or repaired. Anything that needs to be repaired, even if it still works but isn't cosmetically appealing, should be repaired. Taking care of these small repairs will go a long way to making it easier to sell your home with fewer bumps in the road.
When you're ready to sell your Charlotte home, the first thing you need to do is call a good real estate agent. Then, you should take their advice and use these tips to prepare your home for sale.