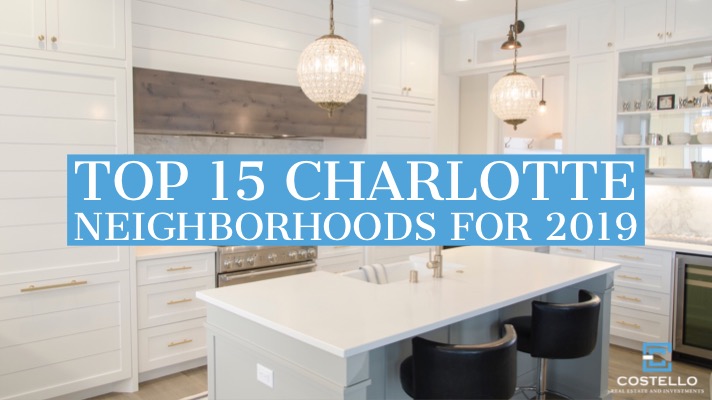 Charlotte is a very popular place for those looking to relocate to a new city. In fact, about 109 people moved to Charlotte every day throughout 2017 and that number has stayed rather consistent throughout 2018.
Now, with 2019 here, it's important to understand which Charlotte neighborhoods are the best choices. Whether you're relocating from another city or state, or you're just looking to relocate within Charlotte, the top neighborhoods may have changed since you last looked them up. Here's a quick look at the top 15 Charlotte neighborhoods to consider when shopping for your next home.
Plaza-Midwood
Found on the top of just about every neighborhood list for Charlotte, Plaza-Midwood is a vibrant spot with plenty to offer. It's not far from Uptown, making it a very popular location. In addition, the neighborhood is filled with art galleries, restaurants and it's home to the Charlotte Country Club.
Dilworth
Known as the first streetcar suburb of Charlotte, Dilworth has been very popular for those relocating to the Charlotte area. It's filled with history and plenty of things to do. The location also makes it easy to enjoy most of what Charlotte has to offer.
Uptown
Also known as Center City and Downtown Charlotte, Uptown offers the top employers and plenty of commercial buildings throughout. It's also the home of the sports teams in Charlotte including the Panthers (NFL) and Hornets (NBA).
Those choosing Uptown will also enjoy plenty of restaurants, entertainment options, and shopping throughout. It's a popular spot and many come from other neighborhoods to play in the Uptown area.
SouthPark
One of the larger neighborhoods...