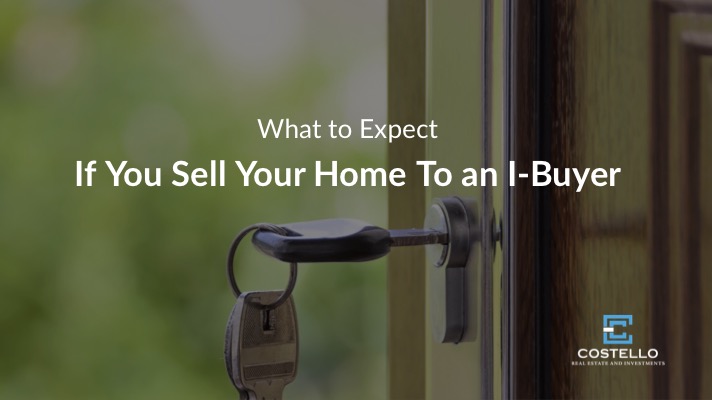 It's not uncommon today, for a home buyer to buy a house without ever seeing it in person. This happens with military men and women often because they must move whenever they are re-assigned.
Many others in business also must relocate quickly and may not have the time to find a buyer before they relocate. Carrying a mortgage on two properties can be difficult and if you're not there to find a buyer, it can become a stressful situation.
Not only will most home sellers count on the funds from the sale for the down payment on their next home, but they may also struggle to get approved while carrying another mortgage. The answer, for some, maybe to sell to an I-buyer.
What is an I-buyer?
An I-buyer is a company online willing to make an offer on your home without wasting much time. Often, they will make an offer sight unseen, based on the valuation model for the home. While these types of buyers are usually larger companies looking to flip the property, sometimes, they are individual buyers.
An I-buyer can be defined as someone that only saw your property online and is willing to make an offer very quickly. Maybe they are in a similar situation as you and need to relocate quickly. In other circumstances, it could be a company in the business of buying homes sight unseen, putting in a little work, and reselling the home.
Convenience: The Major Benefit Provided By I-Buyers
I-buyers provide many benefits to those needing to sell their home quickly. However, the main benefit they provide is convenience. When you need to move your home quickly, an I-buyer can step in and make this possible.
Typically, when you sell a home, you take the time to hire a real estate agent, make repairs, do a little remodeling, stage the...