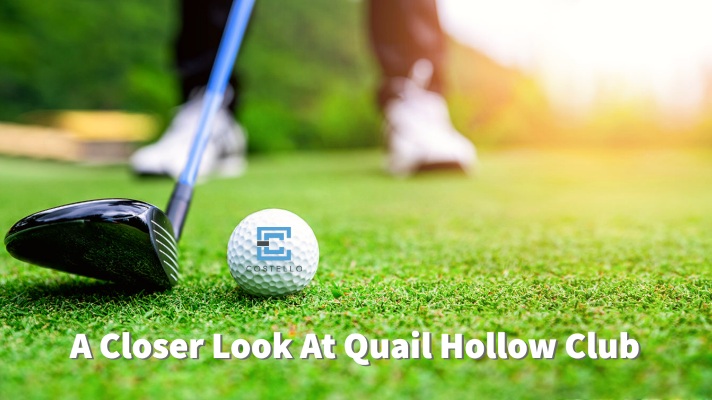 An incredibly prestigious country club found in Charlotte, you may spend some time on the waitlist before you become a member of the Quail Hollow Club. This isn't a typical country club.
Instead, Quail Hollow Club is all about golf. It's an expensive club and it's incredibly difficult to become a member, compared to other Charlotte country club options.
History of Quail Hollow Club
It all began in 1959 when James J. Harris held a meeting to mark the beginning of Quail Hollow Club. The club was founded by 21 men and filed its certificate of incorporation in 1960. The club started with just over 257 acres of space to provide all the club activities.
The clubhouse was designed by Charles W. Connelly & Associates and opened in September of 1967. It was designed with a southern style with a white exterior. Later in 1999, the clubhouse was redesigned to provide a more open feel. It features a grand ballroom, a library, a card room, a main kitchen, 15 fireplaces, locker rooms, lounge areas, grills, and more.
A members' pavilion was constructed in 2008 near the 18th green. This pavilion offers a members-only area during the Wells Fargo tournament. The building features a large gathering space, a kitchen, and a bar with oak paneling throughout.
At the same time, the swimming pool was re-done and connects to the members' pavilion. There's also a tennis shop, which was rebuilt at the same time.
The history of Quail Hollow Club includes the golf course opening in 1961 with modifications made to 4 holes by Arnold Palmer in 1985. The course was reconstructed by Tom Fazio in 1997 and the practice facility was reconstructed in 2001. Rock walls were added to both hole 7 and 17, as well.
The bunkers throughout the course...