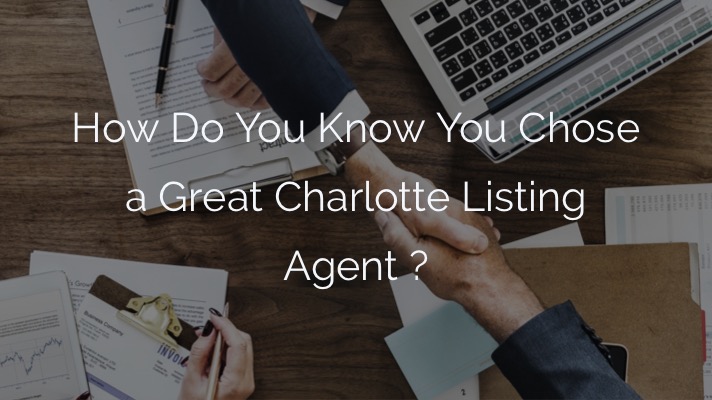 The right agent makes a huge difference. Some Charlotte listing agents have a specific way of marketing your home and making sure it gets sold. If you choose wisely, it can lead to a faster, more profitable sale of your home.
However, choose the wrong agent and you may be in for a ride you simply won't be thrilled to take. A good agent knows how to cut through the fluff and get your home listed properly and sold fast. Here are a few of the most common signs to look for when you want to choose the right Charlotte listing agent for your home sale.
Honesty
A good real estate agent will be honest with you, even if they know it's not something you want to hear. The truth can hurt a bit, especially when you're emotionally attached to your home. A good agent won't sugar coat things or keep the truth from you as it can be dangerous to get your home sold.
You may have an unrealistic perceived value of your home or you may think it's in better condition than it really is. Your agent should be willing to tell you these things without worrying about hurting your feelings.
They Use Stagers
A good listing agent will have a professional stager or two they can recommend to you. Staging goes a very long way to getting your home sold, especially in the age of technology. Since most potential buyers will first see your home online, staging matters. It will show up in ever listing picture and every showing.
They're Very Likable
Good listing agents are always very likable. If you like your agent, there is a good chance potential buyers will also like your agent. This is something you simply cannot go without as it makes a difference throughout the entire...