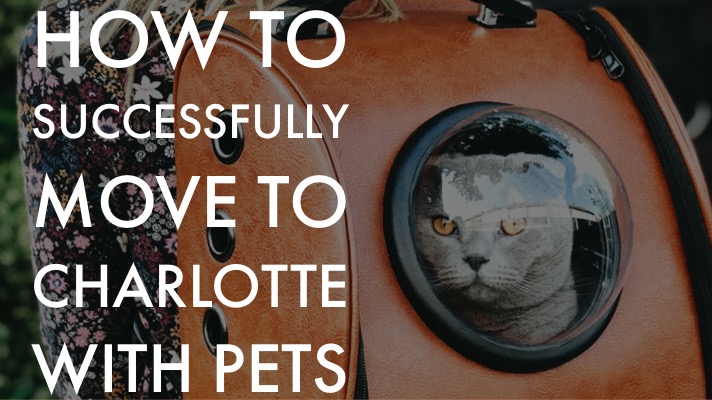 With the city of Charlotte growing quickly, many are moving to Charlotte from out of the state or at least out of the city. You may be making the move to Charlotte soon and you may be bringing your pets along. The more the merrier and Charlotte is a very pet-friendly place to live.
After making the decision on relocating to Charlotte, you may be wondering how smooth the move will go with your pets. Moving is already stressful and adding in pets can make it even worse. You have so many things to get done and keep track of already.
When you decide to move to Charlotte with pets, you need the right advice to help you get the move done smoothly. Here are some of the best tips to ensure your move with pets is handled properly.
Make the Pets the Job of the Kids
Often, kids feel lift out during a move and need something to do. Putting them in charge of caring for your pets is a great way to handle two things in one. Kids get something to do and you have someone else helping out with the pets.
Of course, you will still have to oversee this whole operation as they are still just kids.
Handling Packing
It's well-known that cats don't like change at all. Dogs, on the other hand, will go nuts anytime you get out luggage or bring moving boxes into your home. They just have a sense for what's happening and they don't know where you might take them next.
Bringing moving boxes into your home early in the process can help to ensure your dogs and cats have time to get used to them. This will also allow you to pack a little at a time, which can also keep the stress...