A Guide to Home Inspections For Buyers & Sellers
Posted by Benjamin Ehinger on Thursday, May 2, 2019 at 10:00 AM
By Benjamin Ehinger / May 2, 2019
Comment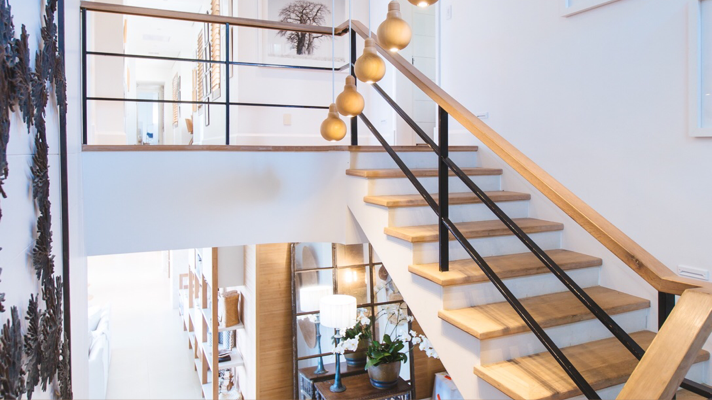 Any transaction as large as a home sale needs to be dealt with cautiously. A home inspection is vital to the process and every buyer needs to get at least a general inspection. Other specialized inspections may also be necessary, depending on the property.
Whether you're the seller or the buyer, you should understand what will happen during a home inspection. Here's a look at what both sides of the deal should know about getting a home inspection done.
Home Inspection Guide for Buyers
The home buyer will be the one ordering the inspection as one of the contingencies in their offer. Rarely will a buyer purchase a home without a home inspection and it's certainly not recommended.
Choosing a home inspector may depend on your lender. They may have a list of approved inspectors you must choose from. If not, getting a reference from your real estate agent is a good idea.
You want to make sure you can go through the house with the inspector as it will give you a much better idea of what's going on. It's also a good idea to get a sample report before hiring the right inspector for you.
When the inspection is finished, you and your real estate agent will have a unique opportunity to negotiate. Depending on the repairs needed or what shows up on the inspection, you may be able to negotiate a lower price or having the issues repaired before you move in.
For the buyer, it's better to get a credit than having the repair handled by the seller. Getting a repair done takes time and it can be a hassle. Credits are easier to deal with and often benefit both parties.
Let Your Real Estate Agent Handle Negotiations
When you get a home inspection report back, let your agent handle the rest. They negotiate as a part of their job and they know how to get you the best deal when it comes to repairs. They will also know what type of repair is major and what is considered to be minor.
If there are red flags, trust what your real estate agent tells you. They may seek an issue as a big deal and an expensive repair that you don't see the same way. Your agent will also know how to make reasonable requests when negotiating.
Possible Unreasonable Home Inspection Requests
After an inspection, avoid making requests for the following:
Anything costing less than $100
Anything cosmetic
Renovations you have already planned on doing
Loose fixtures or railings
Minor water damage you saw before you made an offer
Anything for an external building
Landscaping issues
All of these will be seen as unreasonable and don't provide much for negotiating. Your real estate agent will help ensure your requests are reasonable.
Home inspections Don't Cover Everything
Your home inspection is great, but it won't cover everything. Sometimes, inspectors make mistakes, too. You should always ask the seller if they have had any issues with the home.
If the home is older or a special type of property, you may need a specialized type of inspection. Your real estate agent will be able to help ensure you get the right inspections done for your home.
Home Inspection Guide for Sellers
If you are selling a home, these inspections are a bit different. Once a buyer has made an offer and you, as the seller, accept it, a home inspection will be ordered.
Even though the buyer will do their own inspection, it's a good idea for Charlotte home sellers to do their own inspection before listing the home. With a home inspection report from a trusted inspector, you can make repairs before listing the home and make it even more appealing.
There's nothing better for a buyer than a home inspection coming back clean or without much showing up.
Preparing Yourself for the Home Inspection
It's important to ensure you don't conceal any defects you may already be aware of with the home. A good inspector will find the issues, anyway and this isn't a time for you to end up with legal issues.
Along with this important rule, you should also pay attention to the following:
If you're not living in the home, make sure to leave the power on.
Change any burnt out light bulbs before the inspection so that the inspector can see all areas of your home.
Get rid of some of the clothing in your closets to ensure the inspector can see inside easily.
Take items out of the basement to the walls and floor can be inspected for water damage and cracks.
Make sure the attic is easily accessible.
Change your furnace filters and make sure any service tags are left in place.
Don't turn off any utilities as the inspector will need power and fuel to do a full inspection.
Along with paying attention to these things, as a seller, you should be aware of some of the biggest issues showing up on home inspections. If you have a pre-listing inspection done, you'll already be aware of what may be going on with your home. Some of the things that can kill a deal fast include:
Termite damage or pest issues
Mold
Radon
Plumbing problems
A roof in need of replacement
Well water issues
Structural or foundation issues
Drainage issues
Water damage
Electrical issues
Lead paint
Asbestos
If your home has any of these issues, it's probably a good idea to fix them before listing your home for sale. Without fixing a major issue, you may have to offer your home at a substantial discount to get it sold.
How to Handle Relisting After a Failed Inspection
Maybe you had an offer and the deal fell through due to a failed home inspection. If this is the case, you may have fixed the issue and now you're ready to relist. Make sure you're ready for the questions, as buyers will certainly want to know why your home is back on the market.
Before relisting, make sure you handle all the repairs your real estate agent recommends. You also want to keep your emotions in check as you're in a bit of a compromised position when your home doesn't pass inspection.
It's best to work out a deal with the buyer making an offer, even if it means making some repairs. Relisting a home after a failed inspection isn't ideal, but it also doesn't mean you cannot get your home sold.
Listen to Your Real Estate Agent
Whether you're a buyer or a seller dealing with a home inspection, a good real estate agent will make a difference, as long as you listen to them. Your agent can give you tips and advice to help before listing your home. As a buyer, they can help negotiate repairs or credits after a home inspection.
A good agent will know how to deal with all the possible issues and know what to expect. You just have to relax and let your agent do their job.
If you're buying or selling a home in Charlotte, when it comes time for a home inspection, speak to your agent. Make sure you understand what will happen and what to expect throughout the entire process.