A Great Self-Guided Holiday Tour Found in Uptown
Posted by Aaron Bradshaw on Monday, December 2, 2019 at 10:00 AM
By Aaron Bradshaw / December 2, 2019
Comment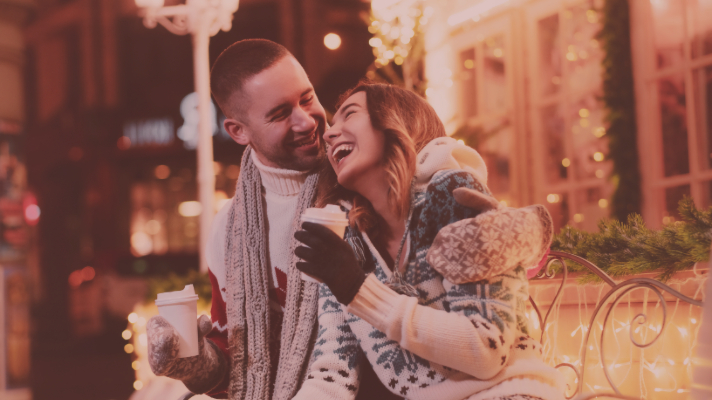 You don't have to go to a Christmas event or join a group tour to enjoy Charlotte during the holiday season. If you prefer a self-guided Holiday tour, there are several great options throughout the Uptown area. Here are some of the best choices.
Before we get into the list, it's important to note that The Christmas Village was moved from Romare Bearden Park to 7th and Tryon for this year. In addition, the official Uptown Christmas Tree was moved from The Square to The Christmas Village.
The Charlotte Christmas Village
The self-guided tour options in Uptown don't get any better than the Charlotte Christmas Village. You can enjoy this area of the city from 11am to 7pm on Tuesday and Wednesday, from 11am to 9pm Thursday through Saturday and from 11am to 6pm on Sunday. It's closed on Monday and open through Christmas Eve for the year.
Throughout the Christmas Village, you will find plenty of vendors with all kinds of options from bratwurst to cider to fudge and so much more. You can also get your picture with Santa and visit the official Uptown Holiday Tree.
Holiday on Ice
Outdoor Ice Skateing Uptown at the Nascar Hall of Fame Plaza. 10,000 Gallons of Water have transformed the Nascar HOF Plaza into a Uptown, " Metropolitain Winter Wonderland". This is an expiernce that you do not want to miss!
The Square
Found at 100 North Tryon Street, The Square is a great choice for a self-guided tour. You can also add in Thompson Polk Park and Founders hall as they are all found at the intersection of Tryon and Trade.
Even though the Uptown Tree was moved to the Christmas Village this year, there is still a huge decorated Christmas tree at The Square. In addition, there are plenty of other decorations and it's a great place to get into the festive fun.
Founders Hall can be added to your tour with the Leonard Bearstein Symphony Orchestra performing every hour. It's an orchestra of animatronic bears and one of the longest traditions in Charlotte. The bears will perform through December 27th and the times do vary a bit.
Ritz Carlton on Trade Street
If you want to enjoy some beautiful decorations, head into the Ritz Carlton lobby for a few great options.
Along with these spots, if you want to do a full self-guided tour of Uptown Charlotte for the holidays, you can add Poptopia and the Carolina Panthers Christmas Tree to the list. It's all close enough you can see everything in one tour or you can split it up if you prefer.