Breaking Down the Types of Real Estate Agents & Brokers
Posted by Benjamin Ehinger on Tuesday, November 13, 2018 at 10:00 AM
By Benjamin Ehinger / November 13, 2018
Comment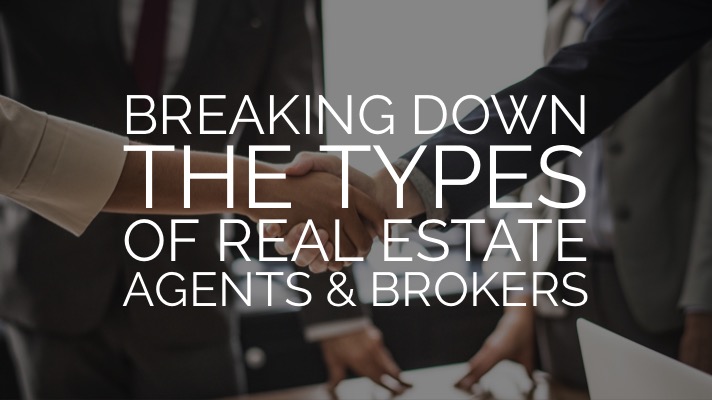 When it's time to sell your Charlotte home, you certainly have plenty of options for a real estate agent or broker. There are more than 2 million actively licensed real estate agents in the United States and plenty are found in Charlotte. However, not every agent is the same.
Several types of agents and brokers are found out there and it's important to understand how each one works. When you're ready to hire the right Charlotte real estate agent, you'll want to understand what you're getting into. Here's a look at the different types of real estate agents found throughout Charlotte.
Full-Service Real Estate Agents
The full-service real estate agent is the traditional agent and the most common. This type of agent will handle all the heavy lifting throughout the entire process to get your home sold. They will handle the staging, marketing, closing and so much more to help you get the home sold.
When it comes to negotiating the contract and terms, your full-service real estate agent in Charlotte will be right there to help. They may even schedule inspections or any appointments with a closing attorney to ensure everything is handled smoothly.
Limited Service Real Estate Agents
A less common type of agent you will run into is the limited service real estate agent. This type of agent is exactly what it sounds like. You'll get a limited amount of service from them and usually, you will pay a lower commission rate or a reduced fixed rate for their services.
Limited service real estate agents come in two varieties: Discount and Flat Fee. The discount real estate agent will provide a discounted commission rate in exchange for a lower level of service compared to the full-service agent. They may help with negotiations and contracts, but you may be in charge of open houses and showings.
It's important to note, a discount real estate agent isn't the same as a full-service agent offering a discounted commission to secure your listing.
Flat fee real estate agents will provide certain set services for a one-time flat fee that you will likely pay up-front. The fee has nothing to do with the sales price of the home and the seller is left in charge of the negotiating, showings and closing process.
Often, this type of agent will help get your home posted to the MLS and keep it updated. They will also drop off signs and a lockbox and may offer a few other services for the fee you pay them.
Why Wouldn't Everybody Choose a Discounted Agent?
It seems like everybody should choose a discounted agent to pay a lower commission, right? Well, it may look pretty on the outside, but it may take longer to sell your property and it may sell for a lower price, as well. Plus, you'll likely have to do a large amount of the heavy lifting to get your home sold.
When you choose a full-service real estate agent in Charlotte, you get the full package. Yes, you pay a higher commission, but they take care of just about everything for you. Your full-service agent will take care of all of the following:
Negotiations
Handling Home Inspection Issues
Dealing with Disagreements
Managing Any Other Issues
Finding a Buyer
Advising you During a Bidding War or Multiple Offer Situation
And so much more!
With a full-service real estate agent, you really do get the full package. You'll have an agent with a vested interest in getting your home sold quickly for the highest price possible as they don't get paid until your home is sold.
One Common Issue From Working with Limited Service Agents
There is one glaring issue often run into by home buyers when they look at properties listed by a limited service agent. The issue comes in with the actual seller having very little understanding of what to expect because they don't really have an agent advising them every step of the way. Many buyers and buyer's agents will compare properties listed by limited service real estate agents to For Sale By Owner properties.
Often, working with a limited service agent means the buyer's agent has to do more work and has less time to take care of their clients. This can lead to a disaster as the seller as you may struggle to get the property sold fast and for the right price.
If you're looking to sell your Charlotte home, saving a little cash on the commission may not be a smart idea. Choosing a full-service real estate agent offer a better solution to ensure you will get your home sold faster and for a better price.