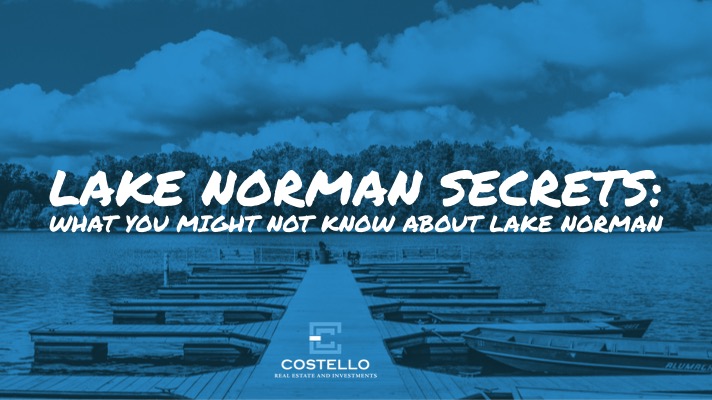 Known by many as the "Inland Sea" Lake Norman is a special place. It was created in the late 1950s and early 1960s as the largest freshwater lake found in the entire state of North Carolina. In fact, most of the power found in Charlotte comes from Lake Norman.
While the size of the lake and the ability to provide power are great, most locals know Lake Norman as the place to go for swimming, boating, and all types of water activities. It's also a very popular spot for home buyers seeking waterfront properties in the greater Charlotte area.
You may be familiar with Lake Norman, but do you know all the secrets of this area? There are several things you may not know about Lake Norman. Let's look at just a few.
Trees Are Planted Yearly
Did you know Duke Power actually has a team of foresters and their job is to plant trees every year? While this isn't their only job, they plant more than 1,400 trees every single year. They also stock the lake with fish and take care of other parts of the lake.
Mosquitoes are Kept in Check
Another thing you may not know about Lake Norman is how the mosquitos are kept in check. Yes, we all know, if you spend time near water and trees, you're bound to end up with mosquito bites, unless you bring a repellent.
The foresters at Lake Norman help you out by using an organic compound to kill those nasty bugs before they ever bite you. This compound is used near shorelines where mosquitos tend to breed and it's not harmful to the environment since it's organic.
Lake Norman is a Four-County Lake
Another little Lake Norman secret, it touches four different...