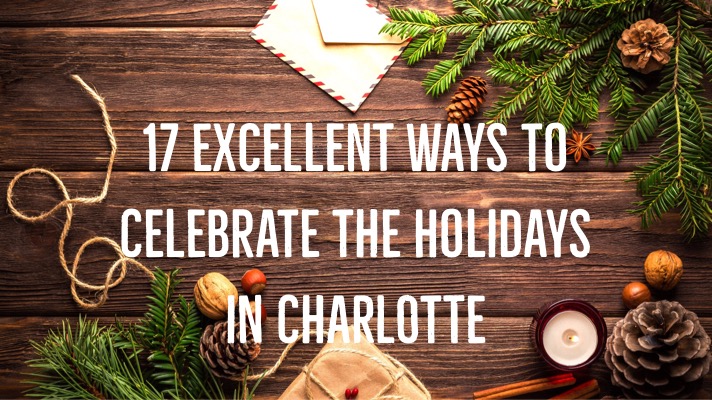 It's a wonderful time of the year in Charlotte with the holiday season right around the corner. Halloween is nearly here and once it's over, it won't be long before Christmas lights are found everywhere and the cheer of the season is in the air.
When the holiday season rolls around, several annual events also come to town. If you want to know some of the best ways to celebrate the holidays in Charlotte, here are 17 to choose from.
Get your holiday season started early from November 8th to 18th with the Southern Christmas Show. This is the place to enjoy freshly decorated trees, plenty of gift shopping and more. It will be held at The Park Expo & Conference Center.
On November 17th, you can enjoy the Vintage Charlotte Winter Market with more than 60 vendors on hand with all kinds of items. Find the perfect gifts at The Fillmore during this event.
You don't have to be a race fan to enjoy the Charlotte Motor Speedway from November 18th to December 31st. It will be filled with light displays you can drive through and enjoy with classic holiday movies playing and plenty more.
Starting on November 23rd and running through December 23rd, this is one...