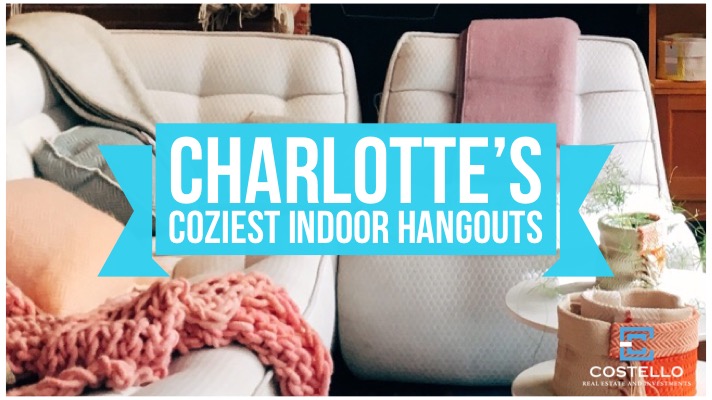 Even in Charlotte, it gets a bit cold in the winter. When the cold rolls in, you may feel like finding the perfect cozy indoor spot in Charlotte is necessary. Here's a look at some of the coziest indoor hangouts all throughout Charlotte.
Trade & Lore and Salud Cerveceria
A coffeehouse and a brewery in a shared space, Trade & Lore and Salud Cerveceria are great choices for a cozy hangout in Charlotte. You can grab a cup of coffee during the day and get some work done on your laptop. Then, when the evening rolls around, you can enjoy an exciting place with some good adult beverages.
You'll want to get a beer or a glass of wine and curl up in one of the booths. Of course, you may also want to enjoy the DJ on the first of every month, along with other specialty shows here.
Trade & Lore is open from 8am to 4pm Sunday through Thursday and from 8am to 5pm on Friday and Saturday. Salud Cerveceria is open from 11am to 10pm Tuesday through Thursday, from 11am to 12am on Friday and Saturday and from 11am to 7pm on Sunday. They are closed on Mondays.
Both are found at 3306 North Davidson Street in the NoDa neighborhood of Charlotte.
Dilworth Tasting Room
Those that love wine will love heading to the Dilworth Tasting Room. It's an excellent place to get a bit cozy with a bottle of wine, someone special, or just with some friends. You can enjoy the indoor areas with a modern art installation behind the bar. When it's nicer out, they also have a patio to enjoy with a secret garden.
Along with the great wine, the tasting room offers some snacks,...