Costello Real Estate to surpass 100 brokers, opens Raleigh, launches studio and partners with Giveback Homes
Posted by Aaron Bradshaw on Tuesday, February 6, 2018 at 2:06 PM
By Aaron Bradshaw / February 6, 2018
Comment
FOR IMMEDIATE RELEASE - FEBRUARY 6, 2018

Costello Real Estate to surpass 100 brokers, opens Raleigh, launches studio and partners with Giveback Homes
Costello REI peopels into 2018 with a team of 100+, an increase from 20 a year ago, establishing the agency as one of the fastest growing brokerages in North Carolina

CHARLOTTE, NC – Costello Real Estate has reached a significant milestone, surpassing 100 team members in the beginning of 2018. Last year, the firm relocated its Charlotte HQ to a state of the art office and dynamic South End location. Costello REI Raleigh is now open and the firm is developing markets in South Carolina and western North Carolina.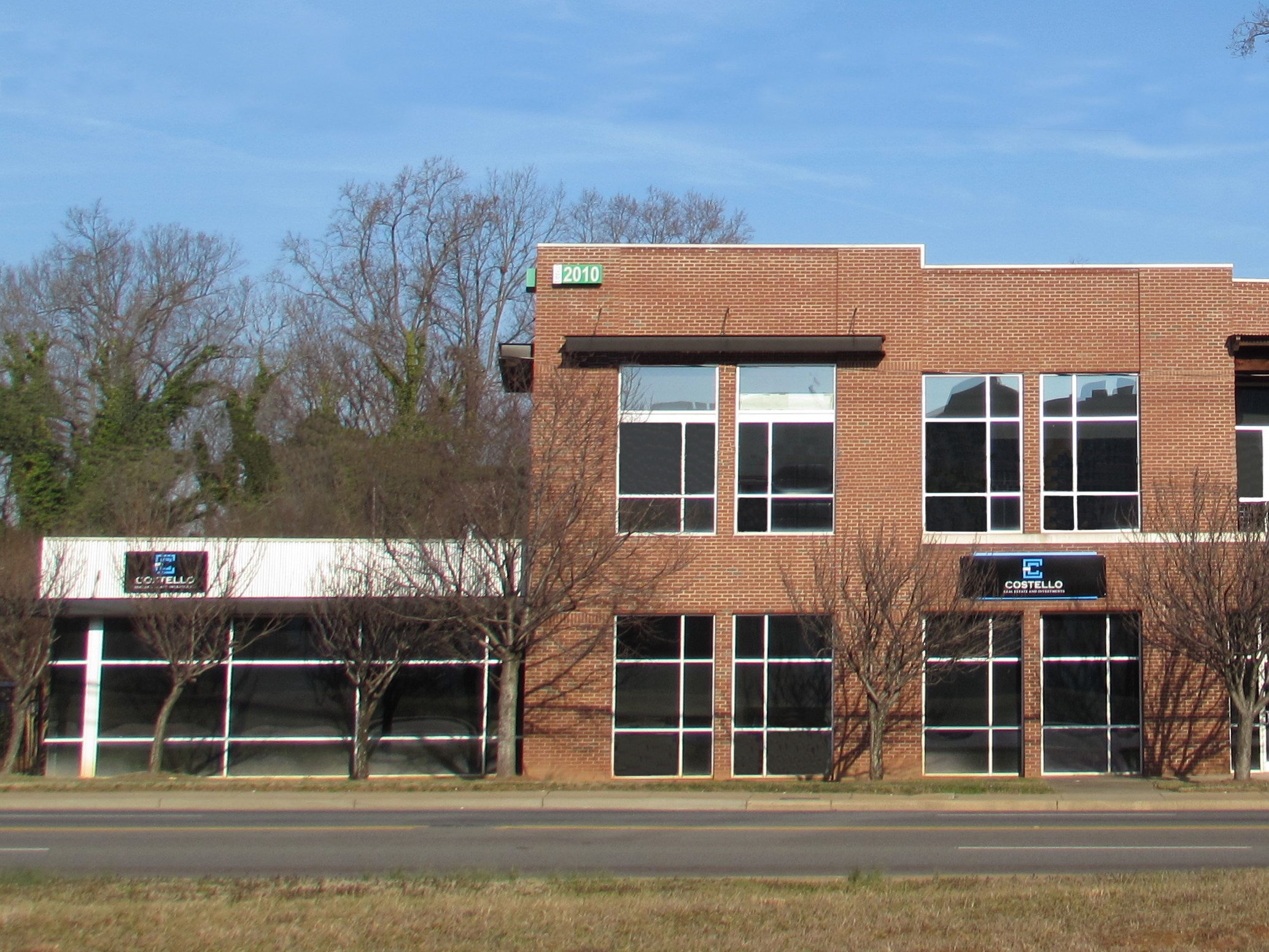 "Zillow ranked Raleigh and Charlotte increasingly hot North Carolina markets second and fourth on its list for 2018," quotes Natalie Costello, Costello REI Owner/Broker-In-Charge. "We are strategically serving these markets of increasing demand and specifically Charlotte as the number one city attracting millennials."
Costello REI's remarkable growth can be attributed to a platform of broker empowerment, ownership and a culture of Winning Together. "We have established a creative culture and are constantly evolving tools and technologies to educate and equip the team to better serve clients and market properties," says Costello REI President John Costello.
Supporting the expanding team of brokers attracted to Costello REI's unique referral model, the agency has launched various programs including a studio dubbed "Costello Content," "Costello Women's Initiative (CWIN)," a highly engaged task force focused on advancing the work of female Realtors within the organization and "Costello Cares," a cause marketing and philanthropic platform. "Costello Cares" includes the Giveback Homes partnership where the team is excited to participate in a build day this spring to work on a home for a local family in need.
###
ABOUT COSTELLO REAL ESTATE & INVESTMENTS:
Costello Real Estate & Investments, a customer-first, broker-centric agency, is focused on providing high-tech and high-touch solutions for buyers, sellers and investors, head-quartered in Charlotte and additionally servicing the Carolinas with an office in Raleigh. A full-service, premium residential real estate brokerage, the firm prides itself on differentiation, evolving the traditional model in which real estate is transacted. Strategically and organically growing to a 100+ person team, Costello REI ensures clients the best representation and a competitive advantage by embracing and investing in technology, broker development and training and providing best-in-class marketing and an un-paralleled customer experience.
For More Information Visit www.CostelloREI.com

CONTACT:
Aaron Bradshaw
Director, Marketing & Communications
980.938.8929
Aaron@CostelloREI.com