Discovering Charlotte's 4 Top Parks
Posted by Benjamin Ehinger on Thursday, July 19, 2018 at 9:00 AM
By Benjamin Ehinger / July 19, 2018
Comment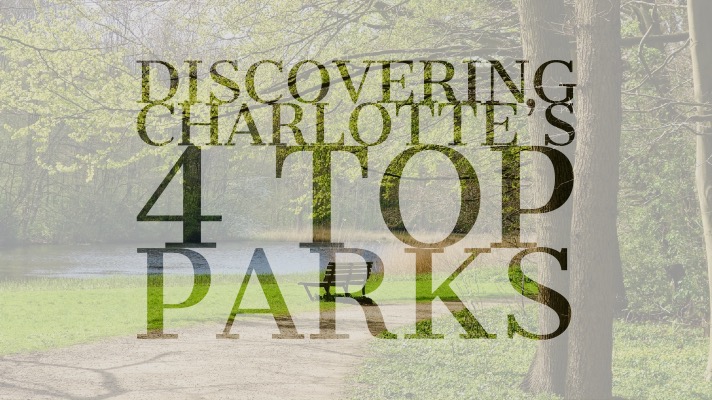 Charlotte is a beautiful city filled with wonderful parks. When you relocate to the city, you'll probably have a great park near you to enjoy regularly. However, when you're looking to get out to a new park or discover something different, there are some specific parks that are better than others.
McDowell Nature Center and Preserve
A park many love, McDowell Park offers plenty to enjoy. It was opened in the mid-1970s and has grown from a 136-acre lakeside park into a 1,108-acre nature center and preserve. This park includes hardwood forests, the Piedmont prairie and plenty of beautiful landscapes.
It's a favorite for hikers, bird-watchers and others who love nature. The park includes butterfly gardens, animal exhibits, a gift shop and bird-feeding stations. It's also filled with plenty of other great things to do and enjoy all throughout the park. Entry is $3 to $5 per vehicle and the hours of operation depend on the time of year.
Jetton Park
Another great park with plenty to offer, Jetton Park covers 105 total acres. IT's a waterfront park on Lake Norman with the option to enjoy the sand, the water, the trails and so much more. You can enjoy sitting on the beach or get out on the water. The park also includes trails with plenty of great lake views along the way. Admission to this park is free.
RibbonWalk Nature Preserve
Covering nearly 140 acres, this park offers plenty to get excited about. It's filled with natural areas to enjoy and offers jogging and hiking trails, as well. If you're looking to have a picnic, this is one of the best parks for a picnic in the city.
You can enjoy the new environmental education center and learn all about the forest and land conservation, as well. Admission to the RibbonWalk Nature Preserve is free.
Freedom Park
A Charlotte favorite, Freedom Park is found between the neighborhoods of Dilworth and Myers Park. It covers 98-acres and provides one of the most iconic locations in the city.
The park was renovated in 2015 with a new playground for kids to climb, slide, swing and so much more. They can even enjoy the NFL Play 60 KidZone found here with an obstacle course. The seven-acre pond is also very popular and you can ride a bike or scooter around the pond, too.
Other top parks throughout Charlotte include:
First Ward Park
Park Road Park
Marion Diehl Park
Romare Bearden Park
Crooked Creek Park
Ramsey Creek Park
Lineberger Park
Many of these parks offer great playgrounds for the children and plenty of nature to enjoy. If you're looking for a great park in Charlotte to enjoy with your family, you won't have to look far. Choose any park on this list and you're sure to enjoy your time there.