Does Charlotte Have Any Kid-Friendly Breweries?
Posted by Benjamin Ehinger on Monday, April 22, 2019 at 10:00 AM
By Benjamin Ehinger / April 22, 2019
Comment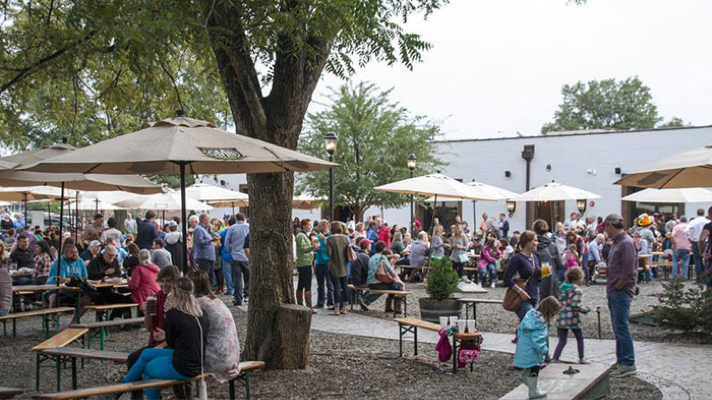 A brewery may not seem like the best place to take your kids, but breweries have changed quite a bit over the years. Today's brewery offers far more than just beer and some cater to families. Here's a look at a few great kid-friendly breweries found throughout Charlotte.
NoDa Brewing Company
An outdoor haven for kids and adults, the NoDa Brewing Company has plenty to offer for the entire family. Enjoy disc golf, corn hole, bocce ball and so much more. For the adults, award-winning beer awaits and for the kids, a free juice box.
While they don't offer their own menu, they do offer food trucks, which serve up great food for all to enjoy. There are two locations with one at 2921 North Tryon Street and another at 2229 North Davidson Street.
The Davidson Street location is temporarily closed but will reopen, while the Tryon Street location is open from 4pm to 9pm, Monday through Thursday, from 3pm to 10pm on Fridays, from 12pm to 10pm on Saturdays and from 12pm to 7pm on Sundays.
The Olde Mecklenburg Brewery
A German spot with kids getting special options on the kids menu including lemonade and grilled cheese, The Olde Mecklenburg Brewery has plenty to offer. There are picnic tables in the biergarten and plenty of grass for children to roam and run. They also offer corn hole for the entire family to play.
The Olde Mecklenburg Brewery is found at 4150 Yancey Road in Charlotte. They are open from 11am to 10pm, Sunday through Thursday and from 11am to 11pm on Fridays and Saturdays.
Free Range Brewing
Located in Noda and, maybe the most kid-friendly brewery in Charlotte, Free Range Brewing actually has a kid's area. Your kids can play with a magnetic chalkboard, use the board games, enjoy art supplies and so much more. They can be loud without worry and just be kids in the Free Range kid's zone.
The adults can enjoy plenty of adventurous beers while their kids play and regular food trucks offer plenty of great dining options. The brewery is found at 2320 North Davidson Street in Charlotte.
This very family-centric brewery is open from 5pm to 11pm on Monday, Wednesday and Thursday, They are also open from 12pm to 11pm on Friday and Saturday and from 12pm to 9pm on Sundays. They are closed on Tuesdays.
Legion Brewing Company
Another great kid-friendly brewery in Charlotte with plenty of great games, Legion Brewing Company can be the place you and your family play board games regularly. They have bookshelves filled with games, along with an outside area perfect for sidewalk chalk, shuffleboard and so much more.
You can enjoy plenty of pretzels, peanuts and smaller items, such as wings on the menu here. It's also very close to The Diamond Restaurant and the Midwood Smokehouse, which make great spots for dinner if you go to the Plaza Midwood location. They also have a SouthPark location.
The Plaza Midwood location is open from 2pm to 10pm, Monday through Wednesday, from 2pm to 11pm on Thursday and Friday, from 12p to 11pm on Saturday and from 10am to 8pm on Sunday. They are located at 1906 Commonwealth Avenue.
The SouthPark location is found at 5610 Carnegie Boulevard. This location is open from 11am to 11pm, Monday through Saturday and from 10am to 9pm on Sundays.
Breweries are no longer taboo for families to enjoy together. With plenty of games and activities, the entire family can enjoy a night out at one of these great Charlotte breweries.