How to create a positive work from home environment
Posted by Luna Mackie on Thursday, July 7, 2022 at 10:00 AM
By Luna Mackie / July 7, 2022
Comment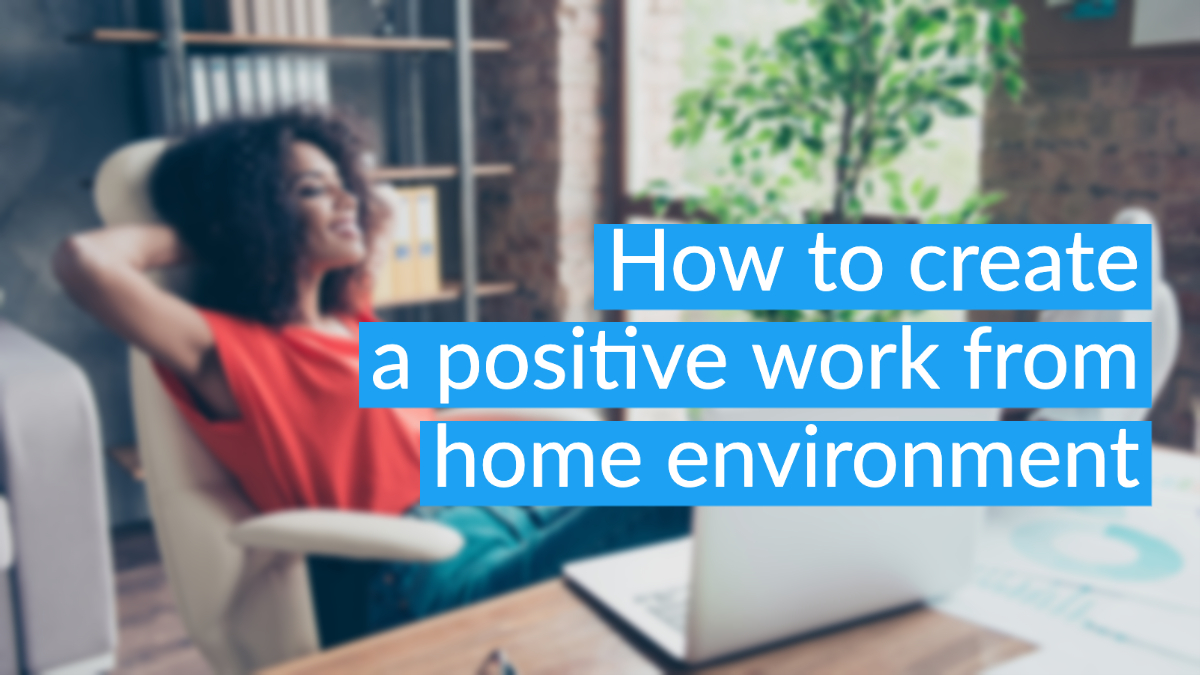 The past year has seen a major shift in the way that many businesses operate. In response to the COVID-19 pandemic, more and more companies have started offering work from home options for their employees. This trend is likely to continue even after the pandemic has ended, as many people have come to appreciate the benefits of working from home. For businesses, work from home arrangements can help to boost productivity and morale, as well as reduce overhead costs. And for employees, working from home can provide greater flexibility and autonomy. If you're one of the many individuals moving to a work from home environment how do you make sure your new office is "move in ready"?
Whether you're starting from scratch or looking for a new home with everything you need, here are a few important things to keep in mind when planning out your home office.
SIT NEAR A WINDOW
Research has shown that natural light can help to improve our mood and increase our productivity. And if you spend a lot of time looking at screens, exposure to natural light can also reduce symptoms of digital eye strain. So if you're looking for a way to create a positive work environment in your home, sit near a window and let the natural light do its magic.
PAINT THOSE WALLS
When you work from home, it's important to have a positive and productive work environment. One way to create a positive atmosphere is to paint your walls in colors that promote productivity and happiness. For example, blue is known to promote productivity, while yellow is a happy and emotional color that can be good for a creative atmosphere. So if you're looking to boost your mood and create a positive work environment, consider painting your walls in one of these colors. You may just find that it makes all the difference in your work from home experience.
CHECK YOUR OUTLETS
If you're working from home, it's important to make sure you have enough outlets in your office. You don't want to be tripping over cords or scrambling to find an open outlet when you need to charge your laptop or phone. Having enough outlets will also allow you to plug in multiple devices at once, so you can stay productive and organized. When setting up your home office, make sure to carefully consider the number of outlets you'll need. It's better to have too many than not enough.
DECIDE ON ROOM LAYOUT
There are a few things to consider when setting up your home office in order to optimize productivity and comfort. First, you'll want to think about the layout of the room and where you'll be positioned in relation to the door. You'll ideally want to be able to see the entrance from your desk. This promotes a sense of power and safety, knowing that you can see who is coming and going. Another important consideration is storage; having a cabinet system behind you can offer easy access to everything you need without taking up valuable desk space. With these factors in mind, you'll be well on your way to creating a positive work environment that promotes productivity.
GET SOME GOOD INTERNET
A home office is a great way to stay productive while working from home. However, it's important to make sure you have a good internet connection so you can stay connected to your work. If you're searching for a new home with the perfect "work from home" set up, let your real estate agent know that you plan to work from home and that a good connection to the internet is important to you. They can help you find a home that has a good internet connection and a positive work environment. With a good home office setup, you'll be able to stay productive and connected to your work.

If you're looking for the perfect home office and want to make sure it has all the features you need to be productive, reach out to a real estate agent. They can help you find the perfect home with just the right layout and design for a successful work from home setup. Plus, they'll make sure you have all the necessary amenities like good internet connection and plenty of outlets so you can stay powered up and connected while you work.