How to Prepare to Buy a Home as a First-Time Homebuyer
Posted by Benjamin Ehinger on Wednesday, June 6, 2018 at 2:01 PM
By Benjamin Ehinger / June 6, 2018
Comment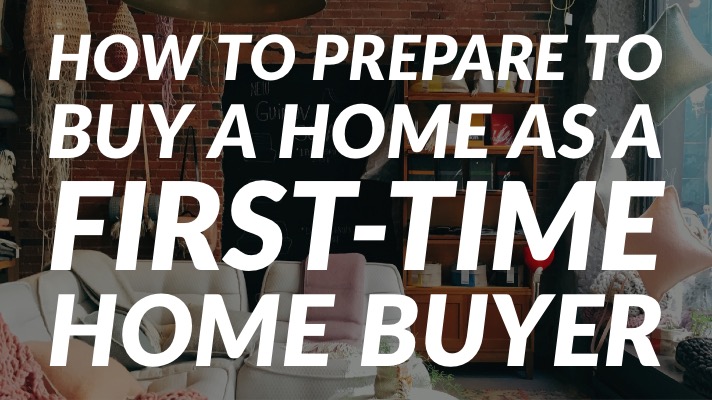 When you're looking to go from renter to owner, you need to know what to expect. The process of buying a home for the first time isn't always easy. First-time homebuyers should be prepared to buy and that goes beyond just hiring a great real estate agent in Charlotte.
While this is an exciting time, the stress can step all over your moment. However, if you go into the home buying process prepared, you won't need to worry so much about the stress. Here are some great tips to help get you started as a first-time home buyer.
Understand Interest Rates
Interest rates change often and they will impact your mortgage. When it comes to how much home you can afford, the interest rates become a determining factor. The higher the interest rate is, the less home you will be able to get due to the mortgage on your home.
It's important to know how your credit score and income will impact the rate you may get. When you have a good understanding of the mortgage you may get and the rate, you will have a better idea of what to look for when you buy.
Get your Credit in Order
Before you start shopping for a home, it's a good idea to pull your credit and see where it stands. You may be able to pay off a few small debts or catch some mistakes to boost your credit. In addition, paying down credit card balances to less than 25% of the balance can help and catching up anything you're behind on.
Whether you have perfect credit or just okay credit, you should know this before shopping for a home. There are things you can do to increase your credit score, which could lead to a better interest rate and overall mortgage.
Get your Finances in Order
Your credit score is only a portion of the equation when it comes to getting a mortgage. You will also need to get your finances in order. Make sure you know where your down payment money is coming from and how much you have. It's also a good idea to look at your current budget and figure out how much you can afford monthly for your mortgage, homeowners insurance and taxes.
Consider First-Time Homebuyers Benefits
There are several organizations and lenders that offer first-time homebuyer benefits and programs. Make sure you look into the options before you start shopping. Depending on your situation, you could get help with the down payment or you may be able to find a loan program with a lower down payment because you're a first-time homebuyer.
Get Pre-Approved for a Mortgage
Once you have your credit in order and your finances figured out, you can get pre-approved for a mortgage. You may want to get your financial documents in order, too before you start mortgage shopping.
Getting pre-approved for a mortgage will help to ensure you shop for homes you can afford. In addition, it shows sellers that you're serious about buying a home and you have the financial power to do so.
Hiring a Good Real Estate Agent
The right real estate agent will make a big difference. When you hire the right person to handle this transaction, they will help to walk you through the process. Your Charlotte real estate agent should have experience working with first-time homebuyers and they should have a solid reputation. Make sure you choose the right person as this is one of the largest transactions of your life.
When you're a first-time homebuyer, you need to know what to expect. Be prepared before entering the home shopping process and you can have an exciting time shopping instead of a stressful time figuring it out as you go along.