How's Life When Living in a Charlotte Active Adult Community?
Posted by Benjamin Ehinger on Tuesday, August 7, 2018 at 10:00 AM
By Benjamin Ehinger / August 7, 2018
Comment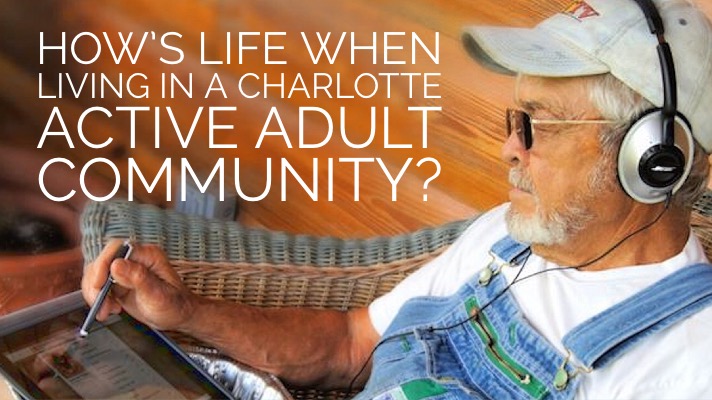 An active adult community in Charlotte is exactly what it sounds like. It's meant for those ages 55 and older looking to live in a community with other adults and stay active. Often, these communities are packed with great amenities and right now, they are booming all throughout Charlotte.
The benefits of buying a house in a 55+ community in Charlotte are endless. These master-planned communities come with several amenities, neighbors just like you and no children waking you up early in the day or hogging your amenities. Let's take a closer look at how your life will be if you choose to buy a home in a Charlotte active adult community.
Well-Defined Lifestyle
The community will easily define the lifestyle for you. Homes are moderately-priced, found in great locations and offer a desirable lifestyle. You will know by the theme of the 55+ community what you're getting into. Some will cater to even older seniors, while others cater to golfers or equestrians.
The neighborhood mission statement will tell you plenty, as well. You may find 55+ communities with a mission statement to remain eco-friendly or to keep a tight-knit community. Regardless of the mission, the lifestyle will be well-defined and easy to figure out.
It Won't Be Without Children
While the point of 55+ communities is to only attract adults to own the homes, there are several types of active adult communities with different rules. It's important to know that most people over 55 years of age will have children and children that will come to visit. There may be restrictions on how long they can visit and some may not allow overnight children, but there will be children in the community.
Most active adult communities in Charlotte are welcoming of children and have playgrounds, swimming pool equipment and other amenities for the kids. This can be a good thing and a bad thing, depending on what you're looking for. Make sure you choose a community that fits with your specific needs and desires when it comes to children.
Growth is to be Expected
Many of the Charlotte active adult communities are not completed yet or they have room for expansion. It's necessary to understand the rise in Baby Boomers and the demand for new houses will cause these communities to expand and even more of them will continue to pop up. More growth or construction means more traffic, more noise, and more neighbors. It can also mean better amenities and better management.
Amenities Won't be Used By All
Just because the community offers events and amenities doesn't mean everybody will use them. Some will socialize more than others, while some will never use the amenities unless the grandchildren are visiting. It can heavily depend on the community, as well. A community with great social events may attract more people using amenities than a community without many planned events.
Living in an active adult community in Charlotte is a great choice for empty-nesters. It's probably a good time to downsize and most of the homes in these communities will offer two or three bedrooms with far less maintenance. They are usually rather affordable and you'll often have everything you need within just a few miles.
If you like the idea of living with your peers, plenty of amenities and great convenience, a Charlotte 55+ community may be perfect for you. Make sure you hire a real estate agent with experience in this area of the housing market.