Keeping Your Home Safe When Selling
Posted by Benjamin Ehinger on Saturday, May 11, 2019 at 10:00 AM
By Benjamin Ehinger / May 11, 2019
Comment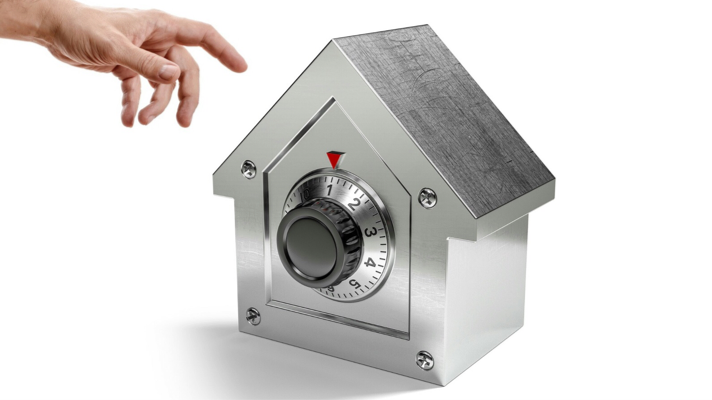 It's time to sell your home in Charlotte, but you're worried about keeping it safe while it's listed. With nobody in the home, it may become vulnerable. Even if you stay in your home, a home for sale can become a target at an open house or showing.
There are several things you can do to ensure your home remains safe and your family is protected. Here are a few tips to keep your Charlotte home safe when selling it.
1. Track Everyone Entering Your Home
When your home is up for sale, you should never let someone into it without getting their name, address, and telephone number. You want to make sure everybody that enters your home has registered with you or your real estate agent. This is a very good first step to keep your home safe when selling it.
2. Hire a Good Realtor
When you hire a good local realtor, you'll have someone on your side to help keep your home safe. They will be able to set conditions on the MLS listing, such as buyers can only see the home with another registered realtor.
Since real estate agents screen most of their buyers, you will also gain the benefit of this screening. Only those with a pre-approval letter from a lender or enough cash in the bank will be able to see your home.
3. Use Security Cameras
Even just a front door camera can be enough to prevent criminal activity when your home is up for sale. However, you can also add cameras to watch every single area of your home, if you prefer. Some of the advancements in home security cameras have made these rather inexpensive, as well.
However, you do need to make sure you're not spying on people and let Realtors know about the cameras. Make sure potential buyers also know you have cameras in the house. This will help to ensure there are no privacy issues.
4. Remove or Hide all Valuables
The one thing a thief could be looking for should be incredibly hard to find. Your valuable items, such as jewelry and electronics need to be hidden or removed from the home before listing it. Taking away the temptation for someone to steal from you is a great way to prevent theft when selling your home.
Along with the things you know are valuable, stolen items may also include prescription drugs, antiques, kids' toys, and more. When things are put away, you don't have to worry about someone stealing from you.
5. De-Personalize the Home
Taking down pictures and other personal information is a great step in the safety of you and your family. The last thing you need is a criminal getting information they can use to target your home when you're away. Don't leave out calendars, notes, magnets or anything that could give away personal information about you or your family.
When you follow these tips and you hire a good local real estate agent, you'll be able to remain safe throughout the home selling process. Your agent can provide even more tips to ensure you and your family stay safe and your home gets sold without issue.