Make Your Home Stand Out With Better Curb Appeal
Posted by Aaron Bradshaw on Friday, November 15, 2019 at 10:00 AM
By Aaron Bradshaw / November 15, 2019
Comment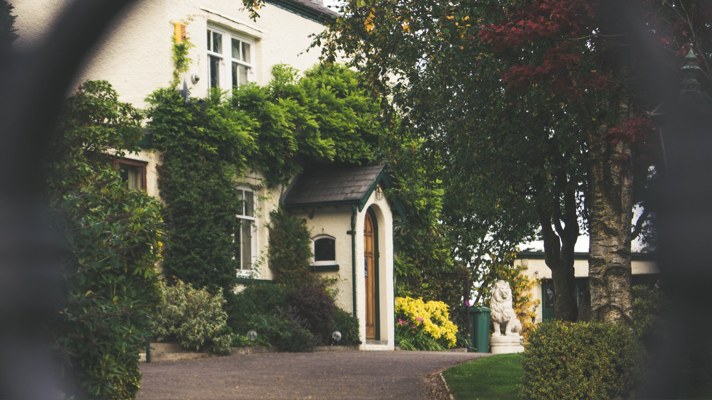 Curb appeal is vital when selling your home. It not only shows up when someone arrives for a showing but also in your online listing pictures. Without amazing curb appeal, your home's first impression may not be great.
First impressions are the most important thing when marketing your home!
Whether, the listing is seen on social media, online listings, or in person; if your home does not have the right curb appeal, you may loose a potential buyer that never even stepped inside to see all of your updates.
Buyers want to see a great home and curb appeal can invite them in to see your beautiful home. Here are some of the easiest and best ways to make your home stand out with great curb appeal.
Paint
The exterior of your home doesn't need to be completely repainted. However, a fresh coat of paint on the front door and a few touch ups can go a very long way.
Consider painting the mailbox or replacing it, if necessary. You can also repaint areas of the home in need of touching up to make it look great. If you have the funds or your home is in need of a fresh coat of paint, doing a full paint job on the exterior will make a pretty big difference.
Fresh paint on your fences and anything else on the exterior of your home goes a long way, too. Consider painting the garage, as well, to give your home a cohesive look.
Landscaping
Mowing the lawn is a start, but fresh flowers, trimmed bushes, and the right landscaping can truly transform a home. When you're' trying to sell your home, landscaping offers one of the most affordable ways to add curb appeal. It brightens things up and helps to make your home look inviting.
While the plants and grass are a huge part of landscaping, you don't want to forget about the other elements, such as:
Water features
Decks
Retaining walls
Walkways
You don't necessarily have to install any of these, but if you already have water features or a deck, make sure it looks great. Adding any of these elements is going above and beyond, but can make a pretty big difference.
It's also a good idea to replace or repair cracked or damaged walkways. Make sure everything on the exterior of the home looks fresh and inviting.
Replace/Add Lights
Exterior home lights can easily be replaced without spending much cash and new lighted can make a difference. You want to consider adding light along the walkway, as well.
Lighting is a cheap way to add a nice little touch to the exterior of your home. Even just adding the right motion detector lights will go a long way to making the curb appeal of your home better, especially at night.
Clean
Usually, you'll be asked to clean the interior of the home, but you should also clean the exterior. There may be areas you have neglected for quite some time that a new potential buyer will notice.
Clean the gutters, any flower beds you might have, the exterior of the windows, and all other exterior areas of the home. Dirty windows and gutters are easily noticeable and will take away from the curb appeal. It's easy to get these areas of your home cleaned without breaking the bank.
Replace your House Numbers
It's a small thing, but it makes a difference. If your house numbers are old, consider taking them down and replacing them. Make sure you choose new numbers that match the house.
Power Washing: Siding, Walkways, Path's, & Brick Exteriors
If you have siding and it's dirty, power wash it. You might be amazed at how good your siding looks after a good bath. You can also power wash your driveway, walkways, porch, and other outdoor areas.
Believe it or not, making the effort on thouroughly cleaning prepares you for your move when your house does sell. Not only will it make it easier for you, it will allow the Buyer's Agent to show the property in its best light.
Making your home look better from the exterior will help get it sold faster. Creating better curb appeal will show up in the pictures of your home online and will make the best impression on buyers showing up for an open house or a showing appointment.
Make sure you speak with your Realtor® before you start making changes to the exterior of your home. They will be able to make recommendations to ensure you don't overdo it or spend money you don't need to spend.