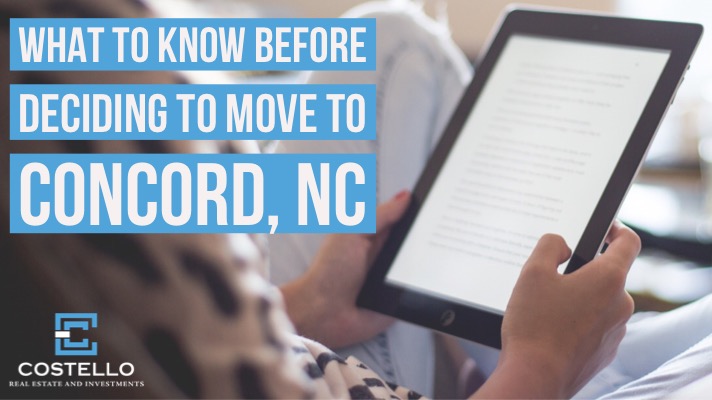 A unique city with plenty to offer, Concord, NC is found in Cabarrus County. It was founded in 1796 and has become the home of some of the best tourist destinations in the Greater Charlotte Area, such as Concord Mills and the NASCAR Charlotte Motor Speedway.
The location of Concord is found about 20 miles from Charlotte. This provides residents with easy access to the city without the need to live directly downtown. If you're considering moving to Concord, NC, here are a few things you should know first.
Plenty of Dining
Concord is filled with great options for dining. If you love to eat out, you'll find something great for any meal of the day here. Carm's Cafe is a popular spot serving breakfast, lunch, and dinner, while Punchy's Diner offers a 1950's atmosphere.
Those seeking the true southern food will love the Smoke Pit. Italian food is found here, as well, with Gianni's Trattoria providing fine Italian cuisine. Along with the many great restaurants, Concord is also home to several good trucks.
Excellent Events
Concord offers a Historic Downtown area and it's filled with events year-round. From live music to art walks to farmer's markets, there's always something going on in the downtown area. Small Business Saturdays are held every single month and plenty of annual events are also a part of the city's downtown area.
Plenty of Outdoor Fun
Starting with Frank Liske Park, you'll find plenty to do outside in Concord. This park covers 238 acres and provides fields for softball and soccer. You'll also find volleyball courts here, along with trails, picnic shelters, a refurbished barn and silo, and paddle boarding.
Along with the park, residents get to enjoy easy access to the Sea Life Charlotte-Concord Aquarium....