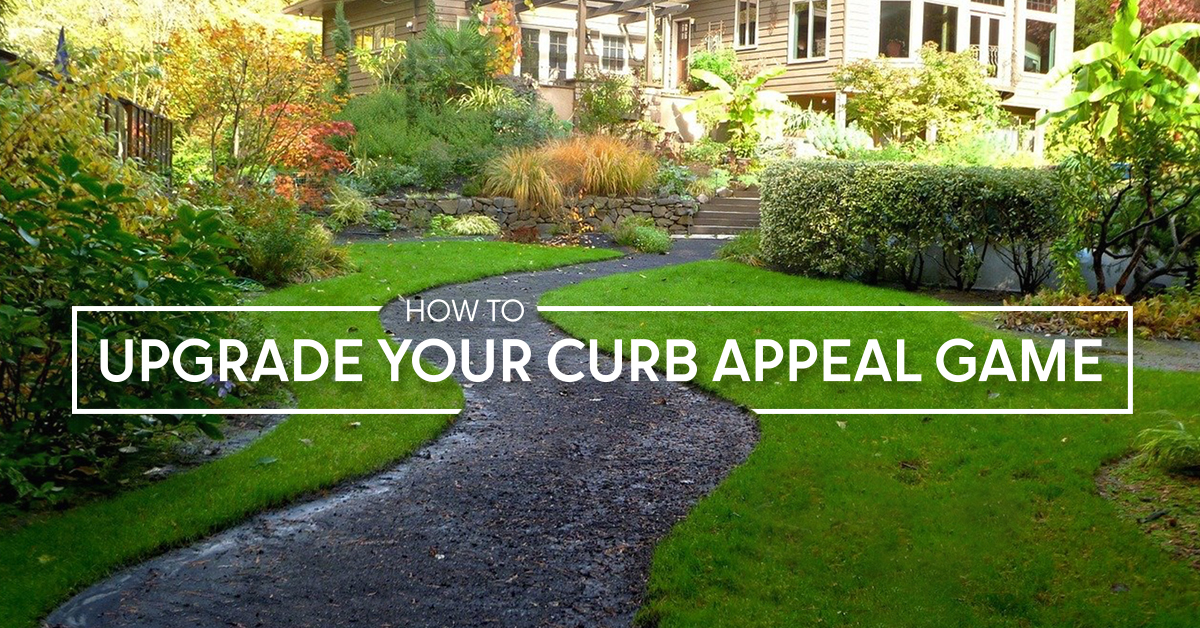 Curb appeal is a crucial step to selling your home. Your home's first impression not only matters when someone arrives for a showing, but also when they're scrolling through online listing pictures.

Whether the listing is seen on social media, online listings, or in person, your home may lose a potential buyer before they've even stepped inside your home to see the magic of all of your updates. Upgrading your curb appeal game will get more eyes on your home and more feet in the door! Here are some quick and easy steps to get you started.
PAINT
If you have the funds, or your home is in need of a fresh coat of paint, doing a full paint job on the exterior will give your home a facelift, but the exterior of your home doesn't need to be completely repainted. A fresh coat of paint on the front door and a few touch-ups here and there can go a very long way.

You can try giving a fresh coat of paint to fences, garage doors, the mailbox, or any other exterior features to give your home a cohesive look.
LANDSCAPING
Mowing the lawn is a start, but planting fresh flowers, trimming bushes, and the right landscaping can truly transform a home. When you're trying to sell your home, landscaping offers one of the most affordable ways to add curb appeal. Find a local plant nursery to help you decide what a great look for the season. Planting the right flowers at the right time will make your home feel fresh and full of life!

If you're stumped about where to begin, think...