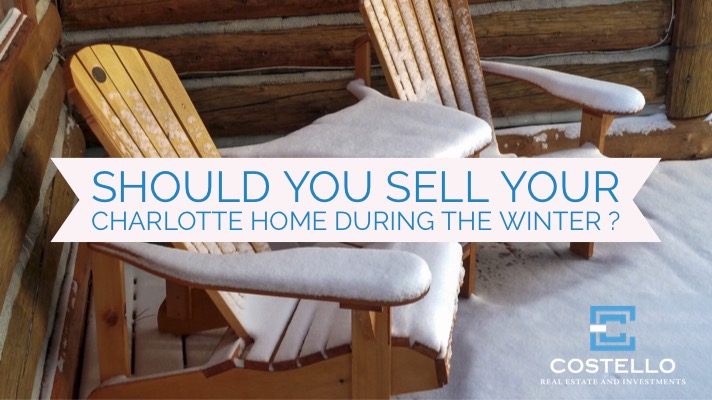 While Charlotte Area winters are mild compared to northern cities, you may still be wondering if you should sell your home during the winter or wait until the spring. Listing your home at the right time matters, but the winter isn't a bad time to list your home for sale. In many ways, it could be a perfect time.
November and December may seem like bad months for selling, but this isn't exactly true. Buyers are still out shopping for a new home and often, there are fewer homes on the market during these months. This might be the good news you were hoping to hear.
You may be thinking about how hectic it can be to work showings and open houses into your already busy holiday plans. However, if you have a home you'd like to sell in Charlotte, there are several advantages to getting it listed now. Here are some of the benefits of selling your Charlotte home during the winter.
The Internet is 24/7/365
In today's day in age, home buyers find you online first 95% of the time. There used to be a time when you couldn't search home listings any day of the week, at any hour of the day. Today's buyers will find you when it's convenient for them and that's good news for sellers in the winter.
With good online listing pictures and a good real estate agent on your side, you'll have a great chance of selling during the winter. The internet is your friend in this situation and as long as buyers can find your home, you'll have plenty of interest, no matter the time of year.
Less Competition
The spring will bring plenty of sellers flooding the market all looking to get their homes sold. However, during the winter, the number of sellers with homes listed on the market is much lower. In fact, you'll see about 15% fewer homes listed during...