No one denies that technology has completely changed the way we live. It wasn't terribly long ago when having a PalmPilot meant you were on the cutting edge of the latest gadgets. Now, within minutes of breaking my coffee pot, I can have one ordered that will arrive within hours.
Every industry has been shaken and the way we do business has to evolve. You can either fight the change or embrace it head-on. The same is true for how brokerages serve their agents and provide them the resources they need to thrive.
To be perceived as more progressive, some newer real estate models are hailing the doom of brick and mortar real estate brokerages as an inevitable shift that they are ahead of. They compare themselves with Netflix while contrasting brick and mortar brokerages as the Blockbusters that won't survive the shift.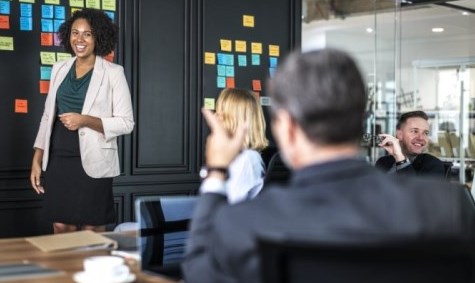 This is a great sales pitch that plays on the natural fear that comes from industry shifts in general. There is no doubt that an industry shift is taking place. They typically do when a customer's need is met in a new way and to stay in business companies are forced to evolve. Again, think Amazon. It wasn't online shopping the gave them the edge, it was free shipping. For some reason, Walmart and Target have only recently jumped on board.
So, back to the sales pitch. Is brick and mortar real estate on the way out?
Let me start by saying that a real estate industry shift has NOTHING to do with a company having four walls. In fact, Netflix also has a physical location where their employees work in Los Gatos, CA. People having space to meet doesn't equate them being a relic like Blockbuster or Circuit City. Those chains existed to advertise a product. Brick...