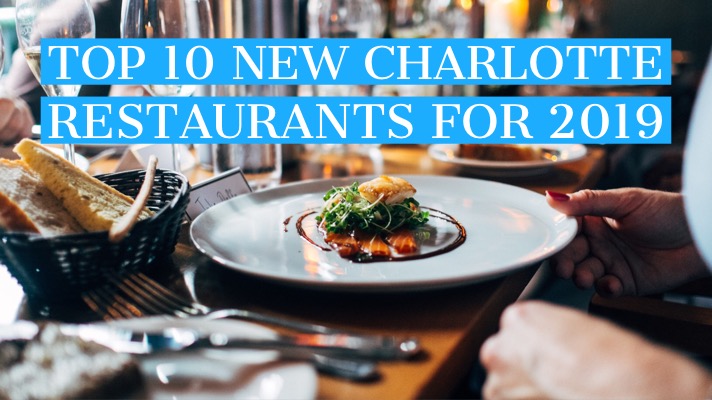 Charlotte Magazine spends plenty of time each year creating buzz around new restaurants, new chefs, and fun new food trends. They actual visit many of the restaurants and they only rank locally-owned choices. With that in mind, here's a look at the top 10 new Charlotte restaurants for 2019, in no particular order.
YUME
The menu is filled with unique options at YUME, but the flower-shaped Sakura sushi roll may be the dish they are most known for. They also offer a Sora box sushi, which is square-shaped and they provide unique ramen dishes, too. Whether you're vegan, vegetarian, or a meat-eater, you'll find something great on the menu to enjoy.
Along with the great food at YUME, diners also enjoy more than just standard domestic beers on the drink menu. They offer a Japanese lager and plenty of great cocktails to try. The restaurant is found at 1508 Mint Street in Suite A.
The Waterman
A new oyster bar found in the South End neighborhood, The Waterman offers lobster rolls, oysters four ways, fried fish sandwiches, and more. The appetizers are excellent and the dinners are even better. They also have a rooftop terrace perfect for the sunset.
If you're looking for a great view of Uptown Charlotte, head to the rooftop for a cocktail. The Waterman is found at 2729 South Boulevard.
Zeppelin
While Zeppelin is best-known for the incredible cocktails, this isn't a place to overlook the food menu. They offer some unique options, such...