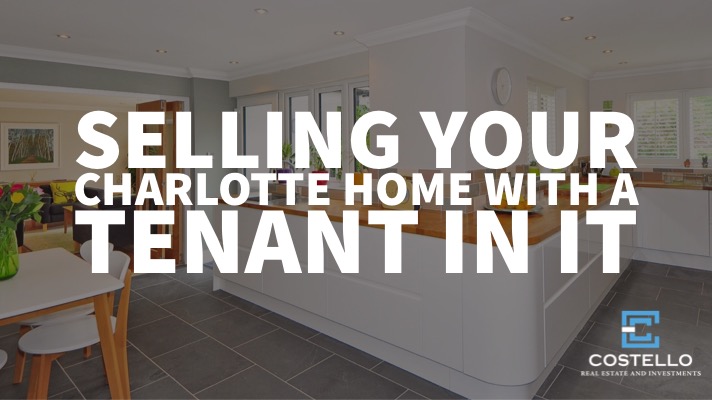 When it's time to sell your home, you may be worried it won't go smoothly because you have a tenant living in your Charlotte house. Just because you rented out your house doesn't mean you cannot sell it.
A tenant-occupied property can be sold, even before the lease is up. However, there are some things you have to be aware of when selling a home with a tenant in it. Let's look at a few of the things you should consider when you're in this situation.
Keep Your Tenants Informed
The first step in selling your home if you have tenants is to let them know you plan to sell the home. You can send notice, talk to them in person, or call them over the phone. It's best to send a certified letter and speak with your tenants in person. This protects you legally and allows you to keep the personal touch with your tenants.
Don't Renew the Lease
When you have a tenant with a long-term lease, it can slow down the selling process. A month-to-month lease is a bit easier to work with, but it's not impossible to sell with a long-term lease. However, if that lease comes up, don't renew it.
Selling a vacant home is much easier than a tenant-occupied home. If you get the chance to get out of the lease with your tenants, take it, as it will make it much easier to sell the property.
Let the Tenant Buy the House
Maybe your tenants are thinking about buying a house and really love where they live. If so, you may want to sell your home to the tenant. This can provide plenty of benefits including the ability to use owner financing to help them buy your home from you.
Even if your tenants cannot get approved for financing or...