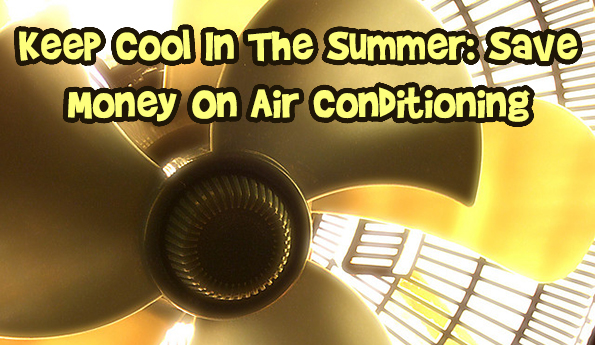 Here are 3 great ways to keep your AC bills low:
1 - Replace or Maintain your AC Unit
Technology can play a role on the AC efficiency. "If you swap your older air conditioner for a newer unit, you could reduce your energy costs by half", according to the Department of Energy.
Look for a high-energy-efficiency ratio, or EER, or an Energy Star-qualified unit. Higher EER ratings mean a more efficient air conditioner. Energy Star refers to a system adopted by the U.S. Environmental Protection Agency and Department of Energy to identify energy-efficient products.
If you're looking to maintain it, it's important to keep the filter clean to allow good air movement and keep the unit leveled so the condensation properly drains.
2 - Use a fan!
"The key is to circulate air inside the house. If possible, operate fans on your home's upper level and open the windows on a lower level. If you live in a one-story house or apartment, you should close windows near the fan and open windows in rooms far from the fan, preferably on your home's windward side", according to the U.S. Department of Energy.
3 - Do you have a green thumb – start planting!
Planting leafy trees around the building's exterior will stop the sun from shining inside your home.
"Most heat that accumulates inside a house comes directly from the sun shining on to the roof or through windows, and heating the house directly," says John Krigger, owner of Saturn Resource Management, which offers energy conservation training in Helena, Montana.
...