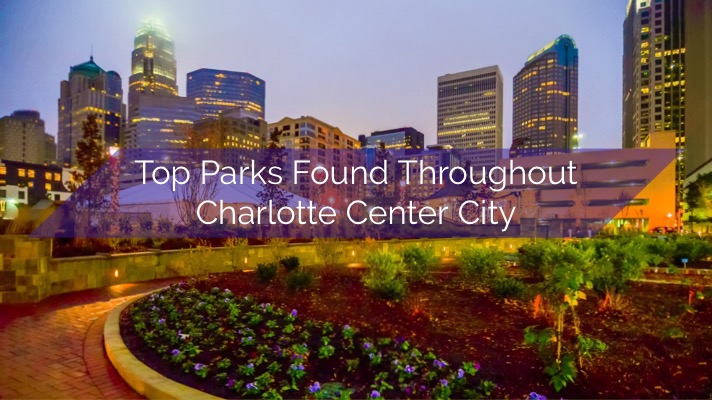 Charlotte Center City has plenty of parks to choose from. When you decide to call this area of the city home, you'll gain access to some of the best parks, along with smaller, neighborhood parks. Here's a look at the parks found throughout Center City.
Fourth Ward Park
Offering a great park found in the historic Fourth Ward neighborhood, Fourth Ward Park is surrounded by old Victorian homes and luxury condominiums. It covers about 3 acres of space with walking trails and decorative fountains. The park also includes a playground.
Little Sugar Creek Greenway
Once it's fully completed, the Little Sugar Creek Greenway will feature more than 19 miles of trails, land connectors, sculptures, and fountains. It's found to the north of Uptown and will run to the South Carolina state line. The greenway provides a place for joggers, walkers, cyclists, and others to enjoy plenty of beauty as it runs through many different areas of Center City and Charlotte.
Pearle Street Park
A six-acre park purchased back in 1943 for $2,500 by the city, Pearle Street Park has been around since 1943. Today, it covers a total of 8.3 acres of space with a multipurpose field, full-court basketball court, and walking trails. It also includes a monument, which marks the park as the first Negro playground and the first African-American park in Mecklenburg County.
Thompson Park
Found just outside Uptown close to CPCC and the Little Sugar Creek Greenway,...