A Quick Home Buyer's Guide for 2019
Posted by Benjamin Ehinger on Saturday, May 4, 2019 at 10:00 AM
By Benjamin Ehinger / May 4, 2019
Comment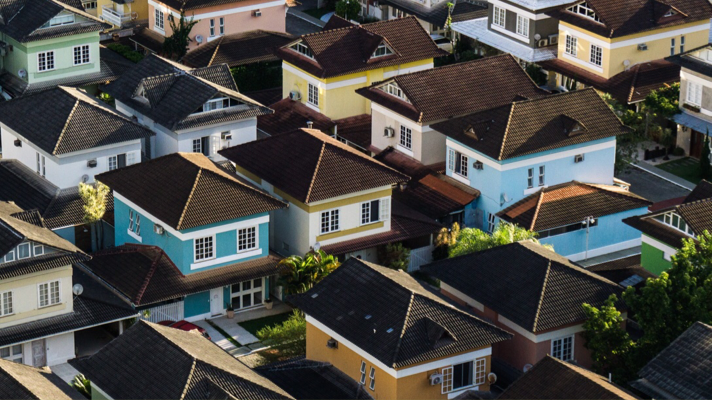 Buying a home doesn't change dramatically from one year to the next. However, it does change a little bit. Interest rates change, the way homes are marketed evolves, and the market can certainly shift in favor of buyers or sellers from year-to-year.
With prime buying season for 2019 right around the corner, it's time to prepare yourself for the journey. Here's a quick home buyer's guide for 2019 to help get you up to speed.
You Don't Have to Put 20% Down
While homes are still expensive, you can get into a new home without as large of a down payment. If you're currently renting, you probably understand the challenge of coming up with a down payment. In fact, the down payment is the biggest challenge for more than half of renters according to the 2019 Housing Market Outlook Research Report.
With supply pushing prices up, that 20% down payment keeps getting higher and higher. However, you don't have to put 20% down. In fact, you can get into a new house with just 5% to 10% down and some buyers are even getting into a home with 0% to 3% down.
Speak with your real estate agent and they will be able to recommend a lender with alternative options outside of the traditional mortgage choices. You may qualify for an FHA or VA program, which may come with a much lower down payment. There are also down payment assistance programs you may qualify for, which can make it much easier to get into a new house.
Be Financially Prepared
While the down payment is one of the top obstacles for renters looking to become buyers, if you plan to buy a house in Charlotte, you should also consider boosting your credit score first. There are several ways to improve your score before you start looking for a home including:
Pay all your bills on time, every single time
Pay off smaller debts
Pay down credit cards - Carrying a balance higher than 25% of your credit limit hurts your credit
Don't open up any new accounts
Start by getting a copy of your credit report and looking at what you can get paid off. Paying off an old debt can help your credit score. In addition, if you can pay your credit card balances down to less than 25% of your credit limit, it will help to boost your score.
If you have the right amount for the down payment and you boost your credit score, you'll be well on your way to getting pre-approved, and ultimately approved, for the financing you need to buy a home in Charlotte.
Get Creative as You Search
Inventory has remained tight and the market will likely favor the seller throughout the rest of 2019. This means you may need to get a bit creative when you start your home search in Charlotte.
Consider buying a fixer-upper if you're a first-time home buyer or you find that many of the homes on the market are outside of your budget. A fixer-upper can be the perfect choice as you get to choose how to remodel the different areas of the home and customize it to fit your specific tastes. Just be sure to avoid any fixer-uppers with huge red flags, such as a cracked foundation or something far too expensive to fix.
Hiring a good local real estate agent can go a long way to helping you find the right home, too. A good agent will be able to let you know about "coming soon" listings or even "pocket listings" which may not have nearly the competition. This is especially important if you plan to enter the luxury home market, as many luxury homes are marketed outside of the traditional home marketing avenues.
Consider looking at older listings, as well. Just because a home has been on the market for what seems like forever, doesn't mean there's something wrong with it. Sometimes, sellers are hesitant to lower the price, but they may be in the right position to consider your offer. Searching for only the newest listings could have you missing out on the perfect Charlotte home for you.
Choose the Up-and-Coming Neighborhood
The hottest neighborhoods are great, but they end up with a ton of competition whenever a good home hits the market. If you're a serious buyer and you have some flexibility with the neighborhood you live in, choosing an up-and-coming neighborhood may be a better idea.
Right now, the hottest neighborhoods in Charlotte for 2019 include:
Sunset Road
Madison Park
Mallard Creek-Withrow Downs
These three neighborhoods are the hottest according to Redfin. They may not be the neighborhoods you expected to be on this list, but they are all seeing incredible growth and competition when it comes to home for sale.
Other Charlotte communities that always seem to be popular include:
While these hot neighborhoods will certainly seem appealing, you may have better luck finding a home within your budget in one of the up-and-coming neighborhoods of Charlotte.
If you're willing to live just outside the city limits, the Town of Belmont has become a neighborhood to watch and it's certainly up-and-coming. In addition, you can score a townhouse here for a lower price than most single-family homes, which can be a great choice for a renter looking to become a homeowner.
A few other up-and-coming neighborhoods in Charlotte to consider include:
Eastway/Hickory Grove
Hidden Valley
Oakhurst
Oak Forest
Idlewild Farms
Montclaire South
There are several great suburbs to consider, such as Davidson and Matthews, as well.
Hire the Right Local Real Estate Agent
The home buying process includes so many steps, it's almost necessary to have a professional help you through the process. You'll start with getting a mortgage pre-approval, and then you'll start looking for the right home.
Once you find a home you believe fits you and your family well, you'll submit an offer. If that offer is accepted, you'll go through a home inspection and appraisal before removing the contingencies and heading to the closing table. Throughout the process, there will be times when negotiating price, repairs, and other things may be necessary.
When you hire the right real estate agent, you'll have an expert negotiator with intimate knowledge of the local market on your side. The best part, as the buyer, you don't need to pay for your agent. The seller, typically, pays the entire real estate agent commission for both the seller's agent and the buyer's agent. There isn't really a good reason to go into buying a home in Charlotte without a skilled real estate agent by your side.
If you're ready to go from a renter to a homeowner or you're just ready to buy your next home in Charlotte, the right agent will make a difference. Make sure you hire an agent that knows the local area you want to purchase a home within and use the advice from this home buyer's guide for 2019 to make the buying process easier.