Should I Hire an Agent When Buying a Home from a Builder?
Posted by Benjamin Ehinger on Tuesday, August 14, 2018 at 10:00 AM
By Benjamin Ehinger / August 14, 2018
Comment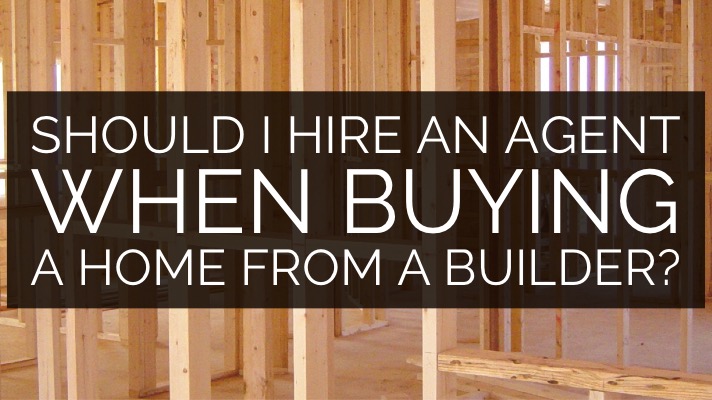 You're ready to buy, but you don't want to buy an existing home in Charlotte. Instead, you want to buy from a builder and customize your new home to fit your needs. Should you hire a real estate agent for this transaction?
Buying from a builder may have you convinced you don't need an agent. However, the salesperson or agent working with you represents the builder and will likely try to get the best deal for the builder, not you. With new construction on the rise throughout Charlotte, it's important to know why you need a real estate agent when buying from a builder.
Advantages of Buying New Construction
When you choose to buy a new construction house in Charlotte, you'll get plenty of advantages. It's brand new with a longer warranty and will likely not have any of the logistic issues of buying from someone else. You don't have to wait for anybody to move out, but you do need an agent representing you.
While you can customize this home to fit your needs, a skilled real estate agent will ensure you get the best possible deal without any issues. Many buyers don't think about hiring an agent when buying new construction, but they really should.
Why Buyer Don't Hire an Agent for New Construction
One of the main reasons homebuyers in Charlotte don't hire an agent when buying from a builder is a misunderstanding of how that agent will be paid. They think they have to pay the commission, but this simply isn't true. A buyer's agent is paid by the seller, not the buyer of the property and this is true with new construction, too.
Another reason many don't hire an agent is their own pride. They think they can do the negotiating with the builder and the builder will give them a better deal since they don't have to pay an agent's fee. This is simply not true. Most builders prefer to work with buyer's agents because they can help the process move along smoothly. They almost never offer a buyer a deal because they chose not to hire an agent.
Without a buyer's agent representing you, it could actually cause you to get a worse deal. Agents know what builders expect and they know what builders are willing to do. Sometimes, all you have to do is hire an agent and the deal gets better.
Why You Need to Hire a Buyer's Agent When Buying from a Builder
Do you know the ins and outs of real estate? Are you well versed in real estate law? If not, you need a buyer's agent anytime you buy a home, whether it's old or brand new.
Your agent represents you and your best interests. They will make sure the deal is handled smoothly and you get the best possible value for your money. They work for you and a new construction home comes with quite a bit of paperwork they will help make sure is in order for you. In addition, they will help builders stick to deadlines and ensure an inspection is done before you move in.
You need someone representing you. After all, the builder has a representative that's likely a master negotiator and well versed in real estate. You should have someone just as good on your side.
Having an agent on your side also provide accountability. They will hold the builder to their word and what they agreed to do. If they miss something or fall behind schedule, your agent will make sure they hold up their end of the deal. They can also help you find the right financing and walk you through the closing, if necessary. Of course, your agent can also help get your current home sold while your new home is being built.
The best reason to hire a real estate agent when buying from a builder in Charlotte is the deal they can get you. Builders don't like to reduce their price because it can have a negative impact on future sales. However, your agent can get creative and help you save on things, such as closing costs or get you several upgrades thrown in for no additional cost. Plus, you won't have to worry about feeling intimidates by the builder's agent.
When to Hire a Buyer's Agent
Ideally, you should hire a buyer's agent the minute you're ready to search for the right new construction community in Charlotte for you. However, if you've already started the search, hire a buyer's agent as soon as possible. You want your agent with you from the very beginning to the end of the process.
If you walk into a model home and you meet with the builder's representative, you no longer have the ability to be represented by a buyer's agent without paying their fee out of your own pocket. Hire your buyer's agent before you start your search and you'll have the best chance at getting the very best deal on your new construction home.