1O Pet-friendly restaurants in charlotte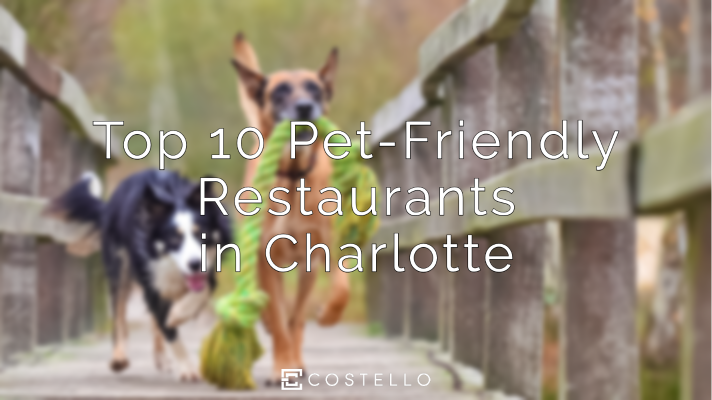 For every pet owner, taking your furry friend along on your daily outings can be a vital part of the bond you and your pet maintain. This is why we have done a deep search into Charlotte's most pet-friendly establishments.
1. THE DOG BAR
The Dog Bar is specifically designed to be your pup's favorite hangout spot on North Davidson Street! With an enclosed, secure interior and patio area, you can sit back, relax, and sip on your frothy beer while your dog has fun with the other pups.
2. MAC TABBY CAT CAFE
Ever wanted to spend time playing with tons of kitties while enjoying a yummy coffee? Well, at the Mac Tabby Cat Cafe, you can do exactly that! With 12 adoptable cats, customers can enjoy the amenities of a traditional cafe while also being in the company of furry friends.
3. NODA BREWING COMPANY
Well known to most Charlotte natives, the Noda Brewing Company is truly one of the city's most iconic hangout spots. Noda Brewing provides a hip and youthful presence amongst the area, with a pet-friendly environment that will make you feel right at home.
4. LUCKY DOG BARK & BREW
With 3 locations in Charlotte, this dog-friendly bar provides indoor and outdoor play areas for all of your furry friends to socialize and play! Who doesn't love a good drink, good food, and furry playmates?
5. THE OLDE MECKLENBURG BREWERY (OMB)
This well-known hangout spot is the...