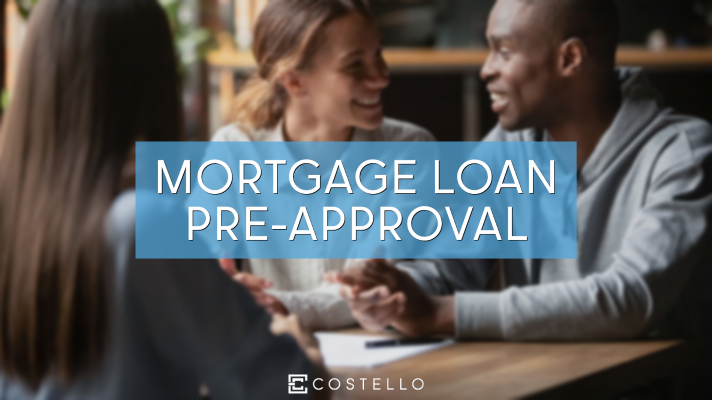 As a buyer, it is paramount that you get preapproved for a loan as this shows sellers that you are a reliable candidate. Being preapproved means that you have the buying power to make an offer on your potential new home. Preapprovals allow for you to make an offer, go under contract, and begin the underwriting process.
Prior to applying for preapproval, there are some things you should do to ensure you will get preapproved with no hiccups.
1. Check your credit score. You will have a high chance of receiving preapproval, as well as a substantial loan if you have a credit score above 620. However, if you have a score of 740 or above, you will qualify for some of the best mortgage rates available!
Need to rebuild your credit prior to preapproving? Some things you can do to help build back some of your credit scores involve paying all of your bills on time, getting a secured credit card that you pay your balance in full monthly, using a credit repair specialist, and limiting your credit usage.
2. Calculate your DTI, debt-to-income ratio. It's important to determine your monthly debt to monthly income so you can better establish the type of loan you can afford. To do this, divide your monthly debt costs, by your monthly gross income amounts. Having a good DTI below 35% will help you secure a better rate and allow for you to get through underwriting.
3. Ensure you are financially stable and have a steady employment history. Having a reliable income shows lenders that you are a reliable candidate, thus allowing them more flexibility when it comes to the loans they can offer you!
...