Three Tips for Buying or Selling a Home
Posted by Steve Lonnen on Wednesday, June 5, 2019 at 1:20 PM
By Steve Lonnen / June 5, 2019
Comment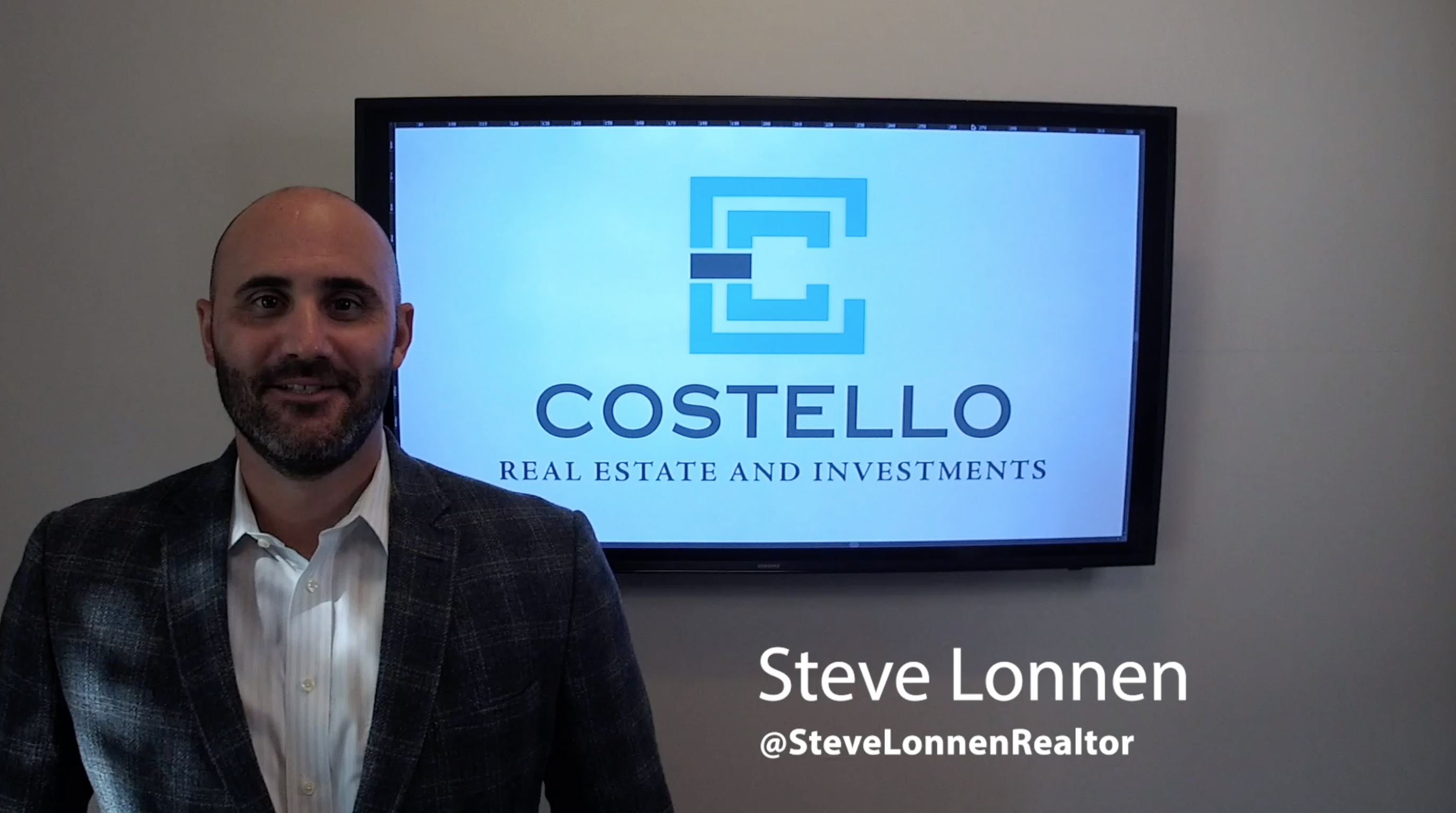 Video Transcription
Hi Everyone, Steve Lonnen with Costello REI!
I wanted to share with you three quick tips on how you can get the job and how you can get the home.
What do I mean?
Prior to real estate, I spent 15 years with a very large corporate recruiting and staffing company. My goal was helping to place thousands of people into great jobs. I also helped to train and develop recruiters to help people get great jobs.
Now, my goal in real estate is to help people buy and sell their homes. I have seen a lot of similarities between the two.
I want to share them with you and break them down quickly into three easily digestible parts.
Number 1: Be Prepared
If you are going into the job having the resume updated, doing some interview prep, make sure that you have done your research into the company.
On the home buying side it is very similar: Going into the home buying process, make sure that you are pre-approved, making sure that you have a general idea of where you would like to end and qualify some other things on the front-end, making sure that you are ready to buy.
Number 2: Requirements Change
I can't tell you how many times that I have worked with job candidates that have a list of 5-10 things that are required of the job or career that they want. What you start to realize is that some of these things are negotiable.
Maybe, the job cannot pay as much as they are asking for. However, there are other plus benefits that still make the position enticing. (Maybe there is a closer commute, the cost of living is less in that area, etc.)
" Nine times out of ten, the Candidate will take the position."
The same thing happens with the home buying process. You make a list of 5, 10, 15 requirements for a home and you find out that through the home buying process some of those things are negotiable. There is fluidity typically in the process.
Number 3: Pull Them In... Drag Them Through...
"If you have to pull them in, you will have to drag them through"
A lot of times in the job-hunting process, and even in interviews if you have to pull people in, you typically have to drag them through and it becomes a painful process.
When you have to pull a candidate into the process and they are not committed this is where the painful process begins.
The same is true in the home buying process. If you have to convince someone to buy or sell a home you are typically going to have to drag them through the process.
If you are considering buying, selling, or investing we would value the opportunity to get the best out of a home for you.
To learn more about Steve Lonnen visit stevelonnen.com