Top 10 Ways to Boost Your Home's Curb Appeal in One Weekend
Posted by Benjamin Ehinger on Saturday, March 2, 2019 at 10:00 AM
By Benjamin Ehinger / March 2, 2019
Comment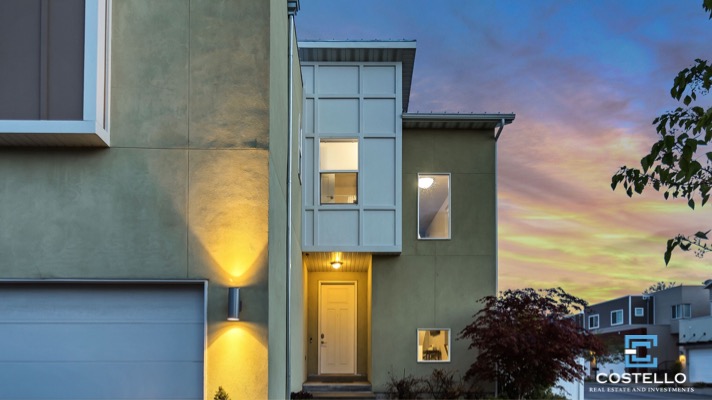 When it's time to sell your Charlotte home, curb appeal matters. You have to make your home as appealing to buyers as possible or you may not get the offers you desire.
Creating incredible curb appeal isn't always easy, but it doesn't have to be expensive or difficult. There are several ways to go about creating incredible curb appeal before listing your home. Here are ten ways to boost your Charlotte home's curb appeal in just a weekend.
Paint
If it's time to sell your home, you will find that paint will quickly become your best friend. While it's probably necessary to paint some of your interior rooms, painting the exterior access areas is one of the fastest and cheapest ways to boost curb appeal.
Painting the entire exterior would be great, but you don't have to go this far. If you simply paying the doors, shutters, and trim, you can add plenty of curb appeal to your home.
Make sure you consider the current color trends for home exteriors and match the right color to your home's style. Since paint is typically around $20 to $30 per gallon, this job can be done for less than $100 and in just a few hours.
Replace Exterior Light Fixtures
If your exterior light fixtures are outdated or simply not in good shape, you can replace them for more curb appeal. You will need to make sure the new lighting fixtures have the same type of mounting system or this could become a frustrating job in a hurry.
Most outdoor sconces can be found at home improvement stores for about $20 or $30 each. You don't need an electrician to replace the outdoor lights as this is certainly something a good DIYer can handle on their own.
If you don't want to buy new lights, you can always remove them, spray paint them, and rehang them. This can add new life to your lights and make your home look nicer from the outside. You can get a good can of spray paint for about $10.
Add Shutters
An easy way to accentuate your windows, shutters offer a great choice for curb appeal. They make windows look bigger and they add a visual element to a boring exterior. Choose colors that contrast your home's color to give it a bit of a pop. This is a project that can easily be done by any good DIYer and for a very low cost.
Landscaping
While landscaping won't add value to your home, it's one of the easiest ways to add curb appeal. Planting the right flowers, trees, and shrubs can go a long way to helping make a buyer feel welcomed at your home. Just don't overdo it or you may make your front area look much smaller than it is.
Adding a touch of color with flower boxes can easily be done for about $20 per box. You can also plant a few trees for about the same price per tree. Of course, adding a few flats of flowers to a flower bed can add a fresh look and costs very little, too.
Clean
The easiest and cheapest way to add curb appeal to your Charlotte home before listing it for sale is to clean. You should always do a professional interior and exterior cleaning. If you do this yourself, you will want to make sure you do the deepest cleaning you've ever done.
Of course, this should include mowing the lawn, sweeping, and trimming bushes. However, you will also need to do far more to make your home look nice and clean.
You'll want to power wash the driveway, windows, fence, and sidewalk. If you cannot rent a power washer, turn your garden hose to the strongest setting or invest in a nozzle with a strong spray.
Usually, rending a power washer is less than $100 per day, however. Once you have a power washer, you can clean the entire exterior of the home. Just avoid the areas with caulking, such as doors and windows or you could strip away some of the seals. Also, don't power wash your roof as you could damage the coating.
Windows can be sprayed with a garden hose, but if you want them to shine, you need to use a glass cleaner on the outside and the inside. A good squeegee can make this job much easier.
Doors Need a Face Lift
If you look at your home and you don't absolutely love the front door, you need to change the way it looks. You may not have to replace the door, as long as it's in good shape, but you will need to do some work to the door.
You can paint the door, but you can also add molding to give the door a more decorative frame. It's also a good idea to consider adding metal numbers for your house address to the door. If the season is right, a wreath can be a nice touch, too.
Replacing Your House Number
The house numbers for your home should be replaced if they are not in good shape. You can do this in multiple ways and you can get creative about it, too.
A terra-cotta planter can be painted with your house numbers or you can just replace your numbers with new metal ones. You can also add numbers to another type of planter on your porch.
Neutral Furniture on the Porch
As you get your Charlotte home ready to be sold, you want to keep many things neutral. A stager will tell you to keep the interior furniture neutral, but you want to do the same thing with porch furniture for the outside.
Take down the personalized decorations from your porch and use a few throw pillows to add color to your outdoor furniture. You can use the pillows to add pops of colors for $20 to $30 per pillow or cheaper.
Cover/Hide Eyesores
Every house has a few eyesores, even if they are not problems or issues. Maybe it's just as simple as the location of your air conditioner or where you keep your trash bins. No matter what it is, you want to hide these in a creative way before you list your home for sale.
You can use a lattice fence, wood fence, or even a storage bench to hide common eyesores. The air conditioner can be hidden with lattice, while trash bins can be kept behind a fence. Your garden hose can be hidden in a storage bench and there are plenty of other solutions just like this to help you hide any eyesores on the back of your house.
Upgrade Your Mailbox
For less than $100, you can buy an entirely new mailbox to add a bit of curb appeal to your Charlotte home. Don't get a personalized mailbox that looks like a big fish or something unique, however. Instead, you want to install a neutral mailbox when selling your home.
If you don't want to spend the money to replace the mailbox because it's still in good shape, you can spray paint it. A new coat of paint will help make the mailbox new and fresh.
There are several great ways to boost your curb appeal in just one weekend before showing your home. Many of these tasks can be tackled rather quickly and for a very small cost. Choose the ones your home needs the most and get them done before you list your Charlotte house for sale.