Top 5 Reasons People Love Living in SouthPark
Posted by Benjamin Ehinger on Saturday, June 30, 2018 at 10:00 AM
By Benjamin Ehinger / June 30, 2018
Comment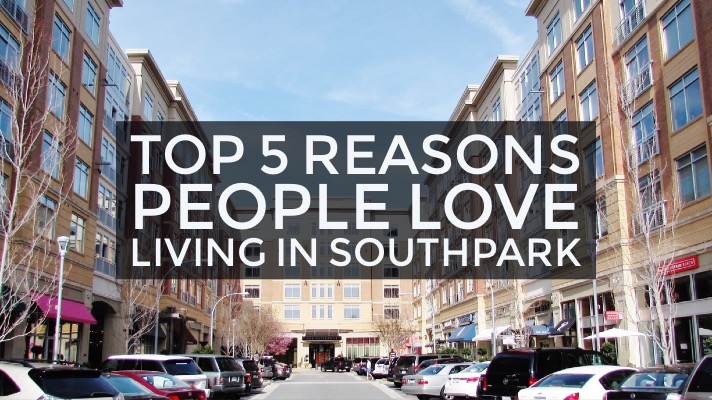 Most know SouthPark as a great place for shopping. However, it's also a great place to live with so much to offer. It's more than just an amazing place to go when you want a little retail therapy.
SouthPark offers an escape from the city with mature trees, quiet streets and plenty of space. It's an easy commute to Uptown and offers much more than meets the eye. Here are five of the top reasons many people love calling SouthPark home.
It's a Foodie Haven
Foodies flock to SouthPark for the newest restaurants and some that have been around for a while. It's home to several great options, such as Yafo Kitchen, Oak Steakhouse, The Palm and Legion Brewing. If you're a self-proclaimed foodie, SouthPark may be the perfect place for you to call home.
Several Great Subdivisions
While SouthPark offers a unique neighborhood in Charlotte, it also offers several unique subdivisions within it. Fairmeadows is one of those options with half-acre lots and homes ranging from 2,000 to 3,000 square feet. In addition, SouthPark is home to the following subdivisions:
Barclay Downs
Foxcroft
Sharon Woods
Beverly Woods
Mountainbrook
All of these subdivisions are a bit different, offering the perfect place to call home for so many buyers.
Plenty of Patios
SouthPark is filled with great outdoor spaces for dining with options, such as brunch at Reid's Fine Foods or lunch at Toscana. In addition, the neighborhood offers great patios at Village Tavern and The Cowfish Sushi Burger Bar. Several other restaurants in the area offer a great outdoor dining option.
Outdoor Fun
SouthPark also offers several outdoor attractions including Symphony Park. If you love attending outdoor events, this is the place for you. There are several summer concerts, holiday events, sporting events, festivals and so much more. In addition, the neighborhood is home to several walking trails and close to many other outdoor attractions.
Plenty of Entertainment
You won't get bored living in SouthPark. There are plenty of things to do outside of just the great shopping at SouthPark Mall. You can enjoy entertainment ranging from live music to the movies at Regal Phillip's Place. With several events held throughout the year, as well, you'll have something to do, no matter the season.
While you may only think of SouthPark for the shopping, it has plenty to offer. If you're in the market for a new home, it may be the perfect neighborhood for you.