Top 7 BBQ Joints in Charlotte
Posted by Benjamin Ehinger on Tuesday, September 18, 2018 at 9:30 AM
By Benjamin Ehinger / September 18, 2018
Comment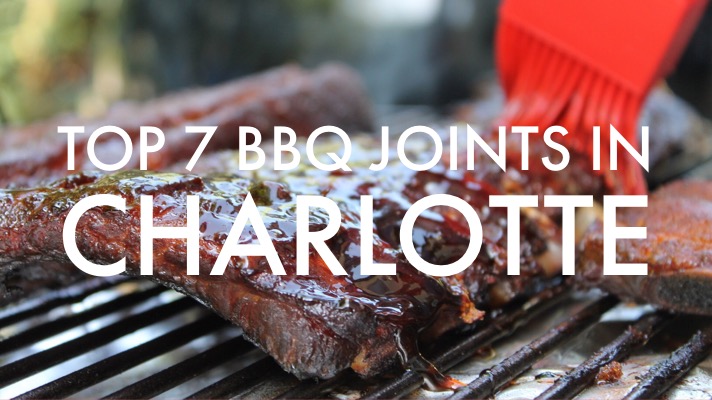 BBQ is a tradition in Charlotte and there are some spots that simply just do it right. With so many great restaurants all throughout the city, it's not hard to find a great place to eat. However, when you want the best BBQ in Charlotte, you need to know where to go.
There are two styles of BBQ found in North Carolina: Lexington or Western and Eastern. Lexington BBQ includes a red sauce with pepper, vinegar, ketchup, and spices. This is usually served over slow-roasted pork shoulder. Eastern BBQ uses all the different parts of the pick with a sauce made of just vinegar and pepper.
You can find both styles all throughout Charlotte at the best BBQ joints in the city. Here's a look at some of the top spots to go for BBQ in Charlotte.
Bubba's Barbecue - 4400 Sunset Road
A 33-hour process is used to properly roast the hogs at Bubba's Barbeque. This ensures nearly all the fat is gone resulting in a lean meat. The meat is seasoned with vinegar, salt, and crushed red pepper to give it the perfect flavor.
Midwood Smokehouse - 540 Brandywine Road
A newer BBQ spot in Charlotte, Midwood Smokehouse opened in 2011. They have become a local favorite by using an all-wood smoker with hickory logs burring all hours of every day. The brisket here is one of the best in town.
Bar-B-Q King - 2900 Wilkinson Boulevard
Found in Ashley Park, this BBQ option offers a curbside experience. It's known as a historic hole in the wall and the BBQ is amazing. Bar-B-Q-King has been around since 1959 and uses a house-made sauce unlike anything else you will find in Charlotte.
Sauceman's - 228 West Boulevard
Sauceman's provides a Lexington-style barbecue with slow-smoked meats cooking for more than 12 hours. It's a great spot for BBQ and the sampler platter is the way to go. You can also choose the Pitmaster if you want to share with someone else. Sauceman's was even given the "Best BBQ in North Carolina" award in 2013 from the BBQ Pitmasters.
McKoy's Smokehouse and Saloon - 4620 Old Pineville Road
The place for pulled pork, chicken and wings, McKoy's Smokehouse and Saloon offers a family-owned Charlotte BBQ joint. The atmosphere is very friendly and the recipes are delicious here.
The Improper Pig - 110 South Sharon Amity Road
The Improper Pig has been featured on the Food Network show Diners, Drive-in & Dives three times. It's known as one of the best places for Carolina-style barbeque and they put their own twist on it. The meat is slow-cooked to perfection and they serve some of the best BBQ you will find in Charlotte.
Queen City Q - 225 East 6th Street
Most locals call Queen City Q simply The Q. It's known for the incredible menu filled with both eastern and western BBQ styles. The meats are slow cooed and fall right off the bone here.
If you're looking for amazing BBQ in Charlotte, you don't have to look any further. These seven BBQ joints will help to ensure you get exactly what you're after without having to search any longer.