Top 7 Hottest Neighborhoods in Charlotte for Home Searches for Summer 2018
Posted by Benjamin Ehinger on Saturday, October 6, 2018 at 10:00 AM
By Benjamin Ehinger / October 6, 2018
Comment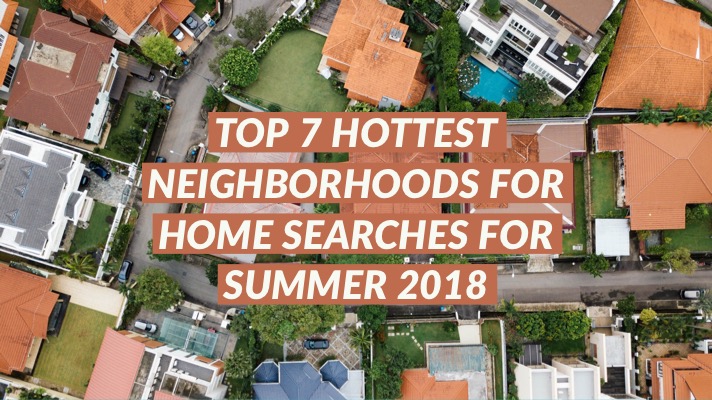 The summer is always a busy month when it comes to real estate. More buyers and sellers are out trying to find a home or sell a home. Some of the Charlotte neighborhoods were far hotter than others. Here's a look at the top seven hottest neighborhoods in Charlotte for home searches from this past summer.
NoDa
The most searched neighborhood in Charlotte was NoDa. This neighborhood is already known as one of the most popular for many good reasons. It's filled with great restaurants, shopping options, nightlife, and the art galleries are some of the best you will find. With live/work condos being built, plenty of beautiful bungalow homes renovated mill homes and some modern homes. NoDa also appeals to a variety of buyers.
The average list price for this neighborhood is just over $335K. It may have been a hipster neighborhood, but it has evolved into a historic, fun neighborhood attracting all types of home buyers in Charlotte.
Wilmore
Next on the list is a unique neighborhood in the South End area of Charlotte that has become incredibly hot. It's one of the fastest growing neighborhoods in Charlotte and provides plenty for buyers to get excited about. The neighborhood offers the style of Dilworth with more affordability. The homes are not as big as most found in Dilworth, however.
Wilmore offers plenty of bungalow homes from the 1920s and 1930s with plenty of growth potential left. The average list price is nearly $407K. Buyer can expect this neighborhood to continue to be hot and just get hotter.
Southpark
It may have been higher on the list, but Southpark isn't as affordable as the first two hot neighborhoods in Charlotte. It's still very hot with plenty of buyers searching for homes throughout. The average list price here is just over $535K.
Southpark is popular due to the shopping and dining options. It's one of the premier spots in Charlotte for shopping with the SouthPark Mall offering high-end options and so much more throughout. In addition, the restaurants are some of the best. Southpark also offers plenty of great residential areas making it a very popular choice in Charlotte.
Midwood
Plaza Midwood was supposed to be the next Myers Park in Charlotte. It was established in the early 1900s with large bungalows lining The Plaza. However, after the war, the home styles changes to cottages and the neighborhood grew. It's still very popular with plenty of great restaurants, bars and shopping options throughout.
The average list price in Midwood is about $488K and there are plenty of homes found throughout. It's not a super-hot neighborhood, but remains popular and still tips the scale towards hot.
Dilworth
One of the top neighborhoods found in Charlotte, Dilworth offers a very popular historic district. It's found on the National Register of Historic Places and was created in 1900. The neighborhood offers plenty of incredible residential architecture with many restored homes throughout.
Latta Park is found at the center, which offers a water park, theater and a playground for all to enjoy. The average listing price in Dilworth is higher at about $596K.
Oakhurst
Another Charlotte neighborhood receiving a ton of searches this summer was Oakhurst. This neighborhood is found next to the very popular Cotswold, Oakhurst is far more affordable than Cotswold. It comes in with an average list price of about $303K. The neighborhood was developed from the 1920s through the 1950s. It's a very charming place to call home with plenty of features for buyers to enjoy. In addition, it's located close to downtown, which makes it a convenient choice.
Myers Park
While it's the most expensive neighborhood on the list, Myers Park still remains very popular. The average list price is nearly $840K here, but it's well worth the cost. With plenty of pocket parks, tree-lined streets, charming homes and so much more, Myers Park is one of the most sought-after neighborhoods in all of Charlotte.
The neighborhood is convenient to Center City Charlotte and walkable. It includes the Queen's Road Loop and it was home to the first trolley line in Charlotte.
Buyers enjoy the many shipping options found nearby, along with the many area restaurants found here.
Finding the hottest neighborhoods in Charlotte isn't difficult. It's filled with great choices and this list is packed with popular options. No matter your budget, you can shop in one of the most searched neighborhoods in Charlotte from the summer of 2018.