Top Charlotte Mecklenburg Library Learning Resources for Kids
Posted by Benjamin Ehinger on Tuesday, August 28, 2018 at 10:00 AM
By Benjamin Ehinger / August 28, 2018
Comment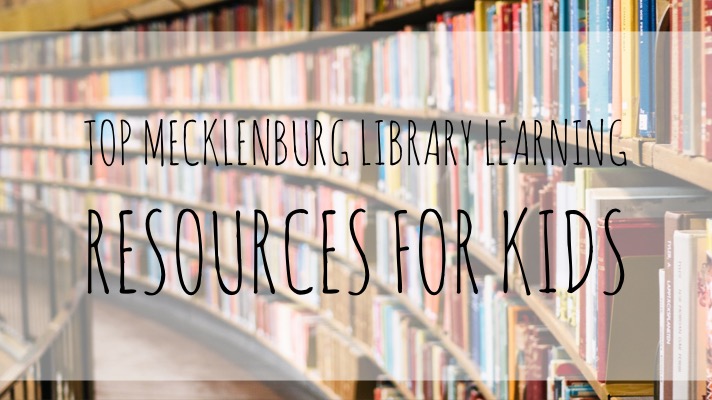 The kids are back in school in Charlotte and having the right learning resources at your fingertips is a big deal. Libraries always have plenty of books, but they also offer learning services. The Charlotte Mecklenburg Library is known for offering some of the best learning resources for children. Here's a look at the top choices by age range.
For Babies, Toddlers and Preschool Students
The Charlotte Mecklenburg Library offers several great learning resources for the younger children including:
StoryPlace - This bilingual website is perfect for young children. Kids can explore all types of stories, enjoy online games and activities and learn at the same time. It's in both English and Spanish
Active Reading Workshops - Perfect for the youngest of children, the active reading workshops including reading a book with the child instead of reading it to them. This helps children to develop vocabulary language skills and more.
TumbleBooks - A great choice for your children, this collection of talking picture books offers books in French and Spanish, along with English. Children can enjoy nonfiction books, puzzles, games, graphic novels, and language learning.
Get Set 4 K - If your child will be going into kindergarten soon, this month-by-month guide will help get them ready. It includes activities to do with your children, books to read together and plenty of tips.
For Children Age 4 and Up
While many of the library programs and resources cater to the younger children, some are still available for the children age 4 and up including:
Paws to Read - Perfect for children ages 5 to 11, this program allows children to read aloud to a certified therapy dog for 20 minutes.
E-Books and e-audiobooks - Another program perfect for children over 4 years of age, the e-books and e-audiobooks offers picture books, youth nonfiction, youth fiction and much more. They come in a digital format through OverDrive and students can browse based on their reading level, interest, and subject.
Live, Online Homework Help - Students can get up to ten free tutor sessions in English or Spanish every week. These tutoring sessions are done online with a live tutor. You will need an internet connection and a library card to get this help. Tutors are available for math, English, science, essay review and social studies.
Reading Buddies - The reading buddies program allows children age 4 to 8 to increase reading confidence and comprehension. Teen volunteers help the children during a 30-minute one-on-one session.
For Teenagers
The library has plenty of programs for children under the age of 13, but what about the teenagers? The Charlotte Mecklenburg Library offers the following programs for teenagers:
VolunTeen and Internship Opportunities - Teens age 13 to 17 can enjoy this program year-round with the ability to earn community service hours. It offers up to three times a year for those looking to give back to the community.
Study Areas - All library branches offers study areas for teens to use when they need to study for school.
Free Computer Access - Whether you just need Wi-Fi to get a project done or a computer to work on, the library branches provide just what you need.
Testing & Education Reference Center - This program offers teens the in-depth information they need for college, graduate and professional programs. They can get information on training, scholarships and the tests that go along with the different fields of study.
Lynda.com - Another resource offered for teens is Lynda.com, which offers more than 3,000 courses and more than 130,000 videos. These courses and videos focus on areas, such as media production, business, IT, web development and web design.
Teen Research Session - If you need help with your reading skills, college applications, job applications, school assignment or anything else, the Teen Research Sessions offer 45-minute one-on-one sessions to help you.
The Charlotte Mecklenburg Library offers several other programs and resources for students of all ages. While you may think of a library as just a place for books, it's a place offering so much more. If you need help in any area of your school work, you'll likely find a resource at the library to help you.