Top Dog-Friendly Bars in Charlotte
Posted by Benjamin Ehinger on Monday, June 4, 2018 at 2:55 PM
By Benjamin Ehinger / June 4, 2018
Comment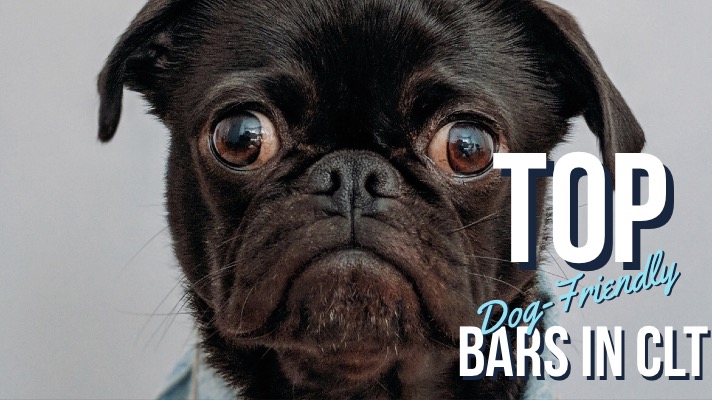 You love your pets, but you can't take them everywhere with you. Maybe you love heading out for a drink, but you feel guilty leaving your four-legged friend at home. Charlotte offers the perfect answer to this dilemma.
No longer do you have to put your beloved pet in a crate and make them sit at home while you go out for a bit of fun. Instead, you can take them with you and enjoy the amazing beer scene in Charlotte with your dog. Charlotte is home to many dog-friendly bars and here's a look at a few of the best.
Lucky Dog Bark and Brew
Everybody will know the name of your dog by the time you leave Lucky Dog Bark and Brew. This is the only indoor/outdoor dog park found in Charlotte with a sports bar for both you and your dog. As long as you're 21 years of age or older, you can take your dog here for play time, while enjoying one of the many brews they offer.
Lucky Dog Bark and Brew also offers Daycare, Overnight Boarding and Baths. Of course, you don't have to have a dog to come here, either. You can show up and enjoy the dogs and the atmosphere all on your own.
Lucky Dog Bark and Brew also has plans to open a third location in the Steele Creek area. They currently have two locations one in Charlotte and one in Cornelius. For more information about the Lucky Dog Bark and Brew, visit their website here.
The Dog Bar
Another great dog-friendly bar in Charlotte, The Dog Bar offers a great place for dogs and their owners. It's an off-leash dog park with a bar and climate controlled indoor areas. The outdoor area offers an AstroTurf surface with a shaded patio. The patio also has a misting system to help keep you cool in the summer and heat for the winter.
The Dog Bar is a great spot for live music and plenty of fun. It's found in the NODA neighborhood of Charlotte and offers a place for dog birthday parties, meet up groups, fundraisers and a great place to watch the game. Bring your dog and enjoy plenty of fun. There is an annual membership for dogs, but it's just $10 per dog per year. Find out more by visiting their website here.
The Olde Mecklenburg Brewery
A brewery looking to deliver the best beer possible, The Olde Mecklenburg Brewery allows dogs in the Biergarten area outside. You do have to leave your dog on a leash here, but they do provide a great dog-friendly place for you and your dog. Find out more about The Old Mecklenburg Brewery here.
Hattie's Tap & Tavern
Hattie's is a haven for craft beer lovers with 24 rotating taps and more than 50 bottled beers in stock. They have a great patio perfect for you and your dog to enjoy. Hattie's is one of the best dog-friendly options in Charlotte with plenty to offer for both you and your furry friend.
Hattie's is found between Plaza Midwood and NODA. It's a popular choice for those looking to enjoy a unique environment, great beer, and even some decent food. Find out more about Hattie's Tap & Tavern here.
VBGB Beer Hall & Garden
A locally owned spot offering plenty of great drinks and food, VBGB has won several awards throughout the year. They have the largest patio found in Charlotte, which is tented from fall through spring. You can enjoy a beer and bring your dog with you when you visit VBGB.
You'll find 30 craft beers on tap here and they offer a Frost Rail to keep your beer extra cold. They are both dog-friendly and kid-friendly so you can bring the entire family and sit on the patio. Find out more about VBGB Beer Hall & Garden here.
NoDa Brewing Company
With a large outdoor space complete with picnic tables, you can bring your pooch out to the brewery for the day. They offer food from the TIN Kitchen Food Truck and you'll be able to enjoy everything they have on tap for the day.
NODA offers several tap beers brewed right from the brewery. They always have something unique to try and you can get a flight or a pint. The brewery has a new taproom location, as well with one location at 2229 North Davidson Street and one at 2921 North Tryon Street. Find out more about NODA Brewing Company here.
Sycamore Brewing
Using the absolute freshest ingredients possible, Sycamore Brewing is known for excellent beer. They also offer a very popular dog-friendly option and there will likely be several other dogs there with their owners. Enjoy one of their unique beers, while your dog gets the chance to make a new friend.
Find out more about Sycamore Brewing here.
Birdsong Brewing Company
Started in 2010, Birdsong Brewing Company is a bit new to the scene. However, it's still a great spot and a good choice if you love taking your dog out with you. They source many of the ingredients they use locally and they are also solar powered. This is a very eco-friendly brewery and a Sustain Charlotte Gold Partner.
At Birdsong, you will find a large outdoor area with plenty of shade for dogs to enjoy. They often have food tricks and may also hold other events and live music. Find out more about Birdsong Brewing Company here.
Triple C Brewing Company
The patio at Triple C Brewing Company is the place to go with your dog. It's a very dog-friendly environment with food trucks regularly. You can grab a bite to eat, a beer and relax with your dog here. Find out more about Triple C Brewing Company here.
If you want to head out for a beverage of the adult variety, but you want to take your dog, too, check out one of these hot spots. Charlotte is a very dog-friendly community and these bars are all dog-friendly. Some will only allow you and your furry friend in the outdoor area, but they offer a great choice when you don't want to leave your pooch at home.