Top Quick Tips for First-Time Home Buyers in Charlotte
Posted by Benjamin Ehinger on Saturday, June 23, 2018 at 10:00 AM
By Benjamin Ehinger / June 23, 2018
Comment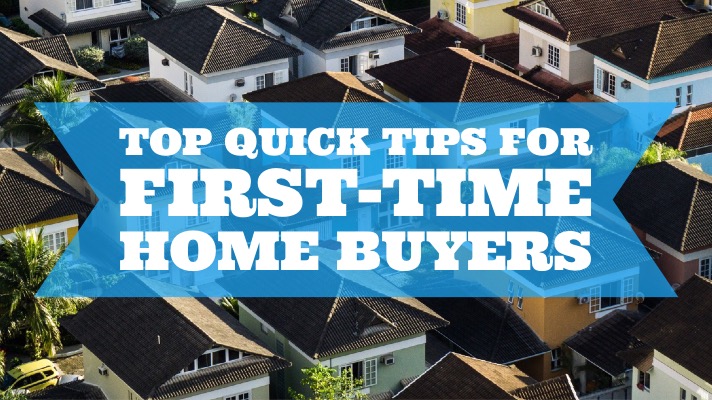 As a first-time home buyer, you may not be sure what you're getting into. It's a new process and a huge financial transaction. When you've never bought a home before, you need the right real estate agent on your side, but you also need an idea of what you're getting into. Here are a few quick tips to help the first-time home buyer.
Get Preapproved before you Shop
There's no sense to start looking at homes you think you can afford only to fall in love and have your heart broken. A preapproval letter from the mortgage company will tell you exactly what you can afford. Once you're preapproved, you can shop in your price range and you won't fall in love with a home you simply cannot afford.
In addition, the preapproval letter gives you power as a buyer. When sellers receive offers without a preapproval (unless it's a cash offer), they may not be very keen on accepting the offer. They will likely have multiple offers on the property and you need to be preapproved to have a chance.
You May Not Win the First Offer
Often, buyers get discouraged because they make an offer and it gets rejected by the seller. This happens often in a competitive market because sellers are receiving multiple offers. Don't get discouraged and always have a backup home in your mind as your second choice.
Some buyers are rather desperate and may end up offering too much. This could lead to you losing out on the property. Just know, the right home will come along and you won't have to overpay to get it.
Consider Your Entire Budget
First-time home buyers sometimes think they can afford a mortgage payment equal to what they pay in rent. This is a good starting point, but you do need to consider other expenses, such as home insurance, maintenance, taxes, utilities, landscaping and anything else.
Make sure you look at your entire budget before deciding what you can really afford for your new home.
Hire the Right Real Estate Agent
The right agent will make a huge difference. You want someone with experience working with first-time home buyers and experience in the neighborhoods at the top of your list. With a good agent on your side, you will have someone ready to protect you as you go through the home buying process.
Use these tips to help navigate the home buying process for the first time. Once you find the right home, you make the right offer and you close, you'll be able to settle into your new Charlotte home.