Understanding the Differences Between a Condo and a Townhome
Posted by Benjamin Ehinger on Thursday, July 5, 2018 at 8:00 AM
By Benjamin Ehinger / July 5, 2018
Comment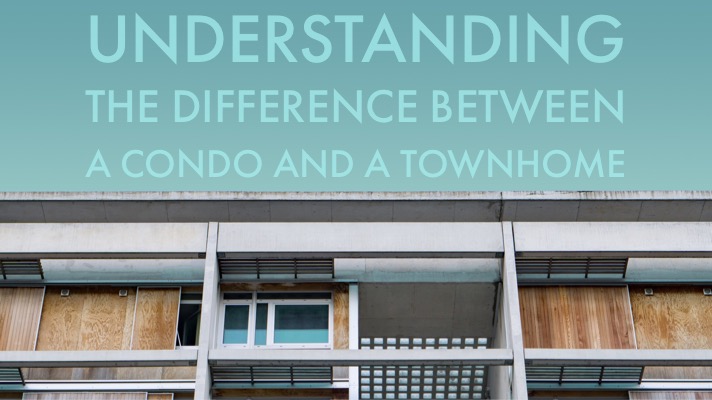 When you're ready to buy your first home, you may be considering a condo or a townhome. Many markets have a rise in townhome, as well as, condo communities sprouting up all over. Some communities even offer maintanence free living.
Do you know the difference between the two? Are you familiar with what each may offer you?
For some, hearing the word townhouse may bring images to the mind of two-story brick buildings in rows. Condos may have you thinking of high-rise buildings with floor-to-ceiling windows and amazing views.
If you're considering purchasing a new home in Charlotte and you want to look into condos and townhouses, you should know the difference. Here's the difference between the two.
Condos
One of the main things that define condos is the fact that they are owned. Condominiums are defined at a property the owner where the owner is responsible for everything found inside the walls but isn't responsible for the shared spaces within the building.
Typically, a condo is found in a medium or large building and the units are stacked on top of each other. It's possible to rent a condo, as some buildings will allow the owner to rent it out. However, it's still a condo for the owner, but now becomes an apartment to the renter.
Townhomes
The architectural style will define the townhouses and they can be owned or rented. Usually, these are much like a condensed single-family home and neighborhoods will share a wall. Usually, townhomes include more than one floor with the living space on the lower level and the bedrooms on the upper level or levels.
Townhome communities usually offer shared amenities and they are a part of a much larger community. They can also be a part of a single row of townhouses and they usually have a front and back with access through both.
Differences Between Townhomes and Condos
The main difference comes with the definition. Condos are defined by ownership, while townhouses are defined by architectural style. Condos can actually come in a townhouse style, loft or apartment. Townhomes, on the other hand, are usually two-story and cannot be a loft or an apartment.
Townhouse will often have a yard, while condos rarely offer a yard. Both offer community amenities, but condos offer shared space, while townhouses don't always offer shared space.
When deciding to shop for a townhouse or condo in Charlotte, it's important to know the difference. Having a good real estate agent on your side will help you to determine which is best for you and help you find the right deal. Often, condos and townhomes come at a lower price than single-family homes. They can make a great first home.
You can find condos and townhouses throughout Charlotte at varying price points. The more expensive options usually offer more living space, luxury features, more amenities, and great views. Whether you're shopping for a luxury condo or an affordable townhouse, make sure you have the right real estate agent on your side.