Upcoming Event: South End Wine Fest
Posted by Benjamin Ehinger on Thursday, September 27, 2018 at 10:00 AM
By Benjamin Ehinger / September 27, 2018
Comment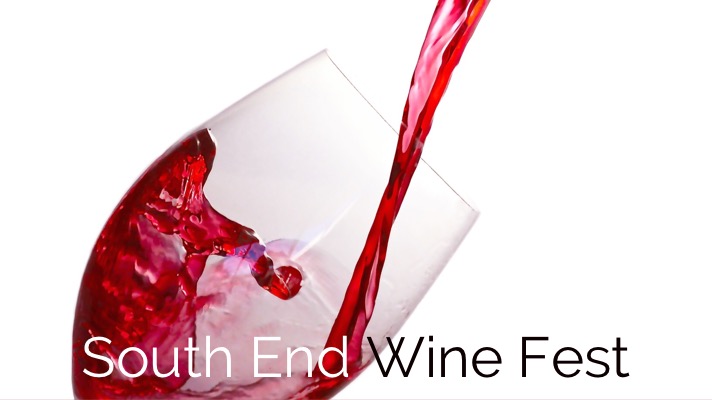 Known as one of the best wine events in Charlotte, the South End Wine Fest will be held on October 20th this year. The event will include 25 vineyards providing plenty of samples, along with food and entertainment. Proceeds from the event will help to support Classroom Central.
Past years have seen the event win several awards including being voted as the Best Charlotte Wine Event in both 2016 and 2017. In addition, the event has been a winner of the BOB Awards three years in a row and have been recognized several times.
The Wine
With so many choices, it can be hard to know where to start. The South End Wine Festival will include wine from all over the globe including:
2016 Jeff Runquist 1448
2015 Bodega Septima Malbec
2017 Creto Pinot Noir
Rift Lodi Zinfandel
Sokol-Blosser Evolution White Blend
2016 Casa Gran Del Siurana GR-174
2014 Anew Riesling
2016 Finca El Origen Estate Malbec Rosé
2016 Boschendal The Rose Garden Rose
2016 Josef Bauer Gruner Veltliner, Austria
Fleuraison Blanc de Blancs Brut
Pasqua Passimento Prosecco
2014 Rutherford Ranch Sauvignon Blanc
2009 Bricco Rosso Sagna Langhe Rosso DOC
Stella Moscato
2014 Hob Nob Pinot Noir
2014 Bricco Dei Tati Barbera
JM Fonseca Twin Vines Vinho Verde, Portugal
2013 Dover Chambourcin
2016 Dover Villard Blanc
2015 Dover Villard Blanc
2015 Dover Cabernet Franc
And Much More!
Wines will be featured from Spain, Italy, South America, Washington State, Oregon, France, North Carolina, Australia, South Africa and all around the globe.
In addition to the wine, there will be three cider options on hand including Good Road Ciderworks, Red Clay Cider Works and Windy Hill Orchard & Cidery.
The Music
New Local Band will perform at the event providing all in attendance with great music. This band includes five very talented musicians will plenty to offer. They play many very energetic and fun hits including several popular one-hit wonders from the 1970s, 1980s, and 1900s. They also play many top hits from today.
The Food
Two food trucks will be on hand including Papi Queso and The Tin kitchen. Both are considered to be great Charlotte food trucks offering excellent options for the event.
Tickets and Information
Tickets for the South End Wine Fest will be $35 for General Admission and $559 for VIP Tables. The General Admission tickets include four hours of unlimited wine tastings and a free sampling glass. There will also be designated driver tickets for $10, which include a souvenir sports bottle with free water filling stations.
The VIP tables provide seating for up to 10 people. All VIP ticket holders gain access to the festival an hour early and the table will include four bottles of wine. Unlimited tastings are also a part of this package, along with the ability to bring your own food and access to a VIP only restroom.
This event is not dog-friendly and you must be 21 years of age to attend. Parking is available in some paid lots and on the street near the event. However, it's recommended that you take the light rail to the Carson Street Station or a taxi to the event.
The event will be held on October 20th from 2pm to 6pm and wine will not be served after 5:45pm. No outside beverages will be allowed, but you can bring snacks. Seating isn't provided for general admission ticket holders, but you can bring a blanket to sit on the grass.
For more information about the South End Wine Fest, visit the official website here.