Upcoming Event: The Great Pumpkin Fest
Posted by Benjamin Ehinger on Thursday, September 20, 2018 at 10:00 AM
By Benjamin Ehinger / September 20, 2018
Comment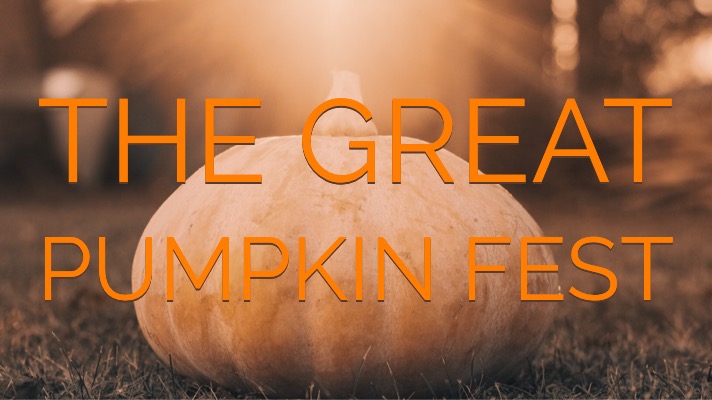 An event you won't want to miss, The Great Pumpkin Fest is coming to Carowinds for more than a month. In fact, it has already arrived. The event started on September 15th and will be held on Saturdays and Sundays through October 28th.
It's a family-friendly Halloween event perfect for your children. You can enjoy a consume parade, mazes, foam zone and so much more.  Here's a look at what to expect at The Great Pumpkin Fest this year.
Attractions
There will be plenty of attractions for children to enjoy including:
Linus's Pumpkin Patch and Bale Maze - Found near the Camp Store; this maze will keep kids busy. There are many dead ends throughout and at the end of the maze, kids 12 and under can choose a mini-pumpkin to decorate.
Charlie Brown's Tractor Tour - A cook little tour for kids, the tractor tour allows each child to pedal on a miniature tractor and enjoy the fun.
Lucy's Mummy Pit - It's a fun bubbly pyramid of sudsy delight. The mummy pit is found near Snoopy vs. Red Barron.
Sally's Craft Corner - If your children are into crafts, find this cool attraction near Snoopy Junction. It's a great place to enjoy decorating a mini-pumpkin or creating a mask.
Franklin's Game Corner - Enjoy all types of Halloween themed festival games near Harmony Hall Arbor.
Trick or Treating - All throughout Camp Snoopy, you'll find great trick or treating options starting at 3pm.
There are several great attractions to enjoy for this event and plenty for children to do.
Shows
Along with the many great attractions, the event will include several shows, such as:
Haunted Homecoming - Held five times throughout the day at Harmony Hall, this show will feature a cast of teenage dead-heads performing retro rock and more.
It's the Great Pumpkin Picture Show - Another Halloween show at Harmony Hall, this one is a 1966 classic with plenty to offer.
Charlie Brown's Pirate Adventure - Held three times a day at the Camp Theater, this show features Captain Charlie Brown sailing the seven seas.
Count Snooptacula's Costume Party - Held twice daily at the Camp Theater, this show is silly, creative and fun.
With plenty of shows to enjoy, it's hard to imagine getting bored at this fun Halloween event.
Tickets
Choose from daily tickets, season passes and more. Ticket prices range depending on the day you want to go and what you would like to do. For The Great Pumpkin Fest event, you can get tickets starting at $29.99.
You can also get Scarowinds Tickets for those looking to enjoy even more Halloween fun. Scarowinds is not recommended for guests under 13 years of age but may be the perfect choice for families with teenagers and for adults.
Along with regular tickets, you can add Fright Lane, Fast Lane or Fast Lane Plus to skip the lines on rides and other attractions. These passes start at $35 and go up to $63.
If you're looking for a great Halloween event to enjoy with the kids, The Great Pumpkin Fest may be a perfect choice. It will be running through October 28th, so you have plenty of time to come out and enjoy the fun.