Using the Winter Wine & Beer Passport to Visit Wine Country
Posted by Benjamin Ehinger on Thursday, November 8, 2018 at 10:00 AM
By Benjamin Ehinger / November 8, 2018
Comment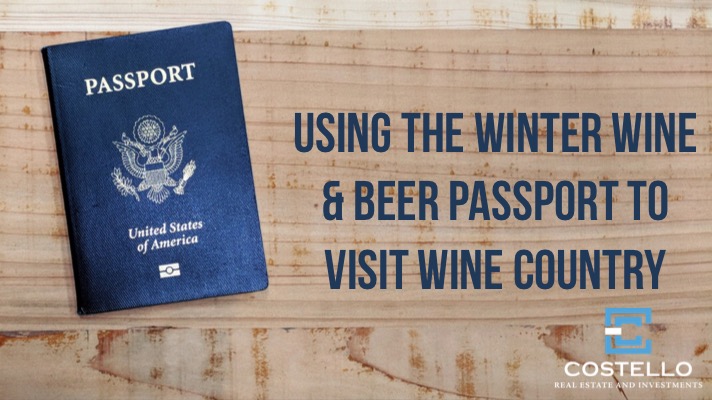 Winter is nearly here and the Yadkin Valley Winter Wine & Beer Passport offers a great way to visit wine country in North Carolina. If you've been looking for a way to enjoy incredible wineries and craft breweries, you can use this passport to really check them out.
Found north of Charlotte off I-77, Surry County offers some of the very best wineries in the state. You can enjoy ten award-winning choices, along with two breweries with the Winter Wine & Beer Passport this year. A visit to wine country can be quite a bit of fun when you get the passport for your trip.
If you're looking for a great way to get out of the city during the holidays, this is one of the best choices. It also makes a good gift and provides plenty of fun for anybody that loves wine.
What You Get with the Passport
The Passport will be valid for use from November 23rd to March 20th and offers plenty of perks. You get to enjoy 12 wine and beer tastings with a commemorative keepsake and discounts at many of the local merchants, hotels, and restaurants.
It's a bit like you will be on a treasure hunt as you will have a treasure map to lead you to the wineries and brewers in Surry County. This makes it fun for a group, a couple or anybody looking to enjoy wine tastings in a fun, unique way.
Participating Wineries
For this year, the following wineries are all a part of the Winter Wine & Beer Passport in Surry County:
Roaring River
Slightly Askew
Shelton Vineyards
Adagio Vineyards
Elkin Creek
Grassy Creek
Old North State
Carolina Heritage
Round Peak
Stony Knoll
Along with these wineries, the passport includes the Skull Camp and Angry Troll breweries. More than 20 restaurants and shops are offering discounts to passport holders, as well.
Get Early Bird Discounts
If you want to save even more money, you can get your passport before November 22nd for the early bird pricing discount. For early bird pricing, an individual passport is just $54 and a passport for couples is $89. Once early bird pricing is over with, the price will go up $10 per pass making the individual pass $64 and the couples pass $99.
The estimated value of the Winter Wine & Beer Passport is $225, which makes it a great deal. You get a wall-mounted cork holder as your keepsake during the first tasting and plenty of other discounts that can make the passport worth even more.
What You'll Find in Surry County
While you may go up to Surry County for the wine and beer, you will find plenty more to do here than just visit wineries and breweries. The county is home to four main areas: Mount Airy, Elkin, Pilot Mountain, and Dobson. You can visit all four and enjoy plenty of fun.
Mount Airy was inspired by the town known as Mayberry in the Andy Griffith Show. It actually has Mayberry attractions and offers music, lodging and so much more. Elkin offers a small town feel with festivals and plenty of shopping and dining all throughout. It's also known for the hiking trails.
Pilot Mountain is one of the most picturesque sites you will find and found in the Pilot Mountain State Park. Dobson offers plenty of great wineries and excellent shopping, dining and lodging to enjoy. You can even enjoy the historic Village of Rockford here.
With so much to enjoy throughout Surry County, you can take a long weekend from Charlotte and drive up for the wine, the beer, and the fun. Sometimes, you just need to get away from the regular and the Winter Wine & Beer Passport offers the opportunity to get away and enjoy Surry County, NC this year.