What You May Not Know About Mooresville, NC
Posted by Benjamin Ehinger on Saturday, November 24, 2018 at 10:00 AM
By Benjamin Ehinger / November 24, 2018
Comment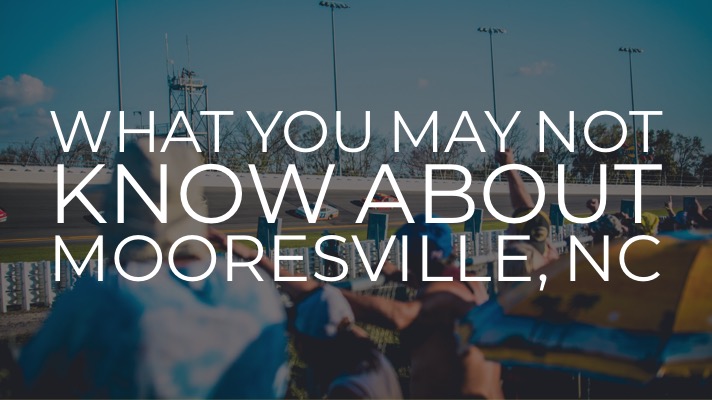 A growing suburb of Charlotte, Mooresville, NC offers plenty to be excited about. However, there are plenty of things you may not know about this suburb. It's grown by nearly 75% over the past decade and the city has a very rich history.
If you're interested in moving to Mooresville or you're just curious about this city, here are some fun facts you may not be aware of about Mooresville, NC.
Was Moore's Siding
Until March of 1873, the city was called Moore's Siding. The Moore's were the unofficial first family of the city and it remained under the name of Moore's Siding until it was incorporated in 1873. When this happened, the name was changed to Mooresville, which still contains the First Family's name. The Moore's also donated much of the land for the city.
Mooresville is Growing Fast
The economic growth in Mooresville has made it a bit of a boom town. The expectations are for the city to have over 40,000 workers by 2025. Five of the largest projected areas for expansion in the city include:
Retail/Tourism
Technical Manufacturing
Clean Energy
Business/Financial
Automotive
If you work in one of these industries, Mooresville may be the place for you very soon, if it's not already the right place for you. With the economic growth of the city, it's expected the population will continue to grow fast, as well. This could lead to more new homes for sale throughout Mooresville.
Natural Resources Matter Here
Mooresville isn't growing at any cost. It's a city growing with the idea of preserving natural resources and continued sustainable growth in mind. Mooresville is a Lake Norman community and it's known as a place filled with people looking to get outside and enjoy nature.
The city is home to 15 parks, 15 basketball courts, 19 lighted ball fields, a community pool, and 15 tennis courts. It's easy to get outside and enjoy plenty of recreation if you live in Mooresville and that won't change anytime soon.
Incredible Schools
The schools in Mooresville just continue to get better. The district expected that every student between 4th and 12th grade will be given a MacBook laptop within the next few years. The schools also tend to rank well every single year.
Dr. Selma Burke
From Mooresville, the odd Dr. Selma Burke is the most famous historical resident. This resident is known for creating the bust of President Franklin D. Roosevelt that inspired his likeness on the dime coin.
Race City USA
While you may know Mooresville is Race City USA, you may not know that more than 60 NASCAR teams and racing businesses are found within the city. Hockenheim, Germany is the sister city of Mooresville and it's also well-known for racing with one of the best German racetracks found there.
Mooresville Hidden Painting
A very historic painting is found in the Mooresville Graded Schools building, which was once the post office. The painting was painted in 1939 and shows the cotton industry in the source. This super cool painting is a bit hidden and many don't even know it's there, but you can visit it in Mooresville.
There are plenty of things you may not know about Mooresville. These are just a few of the very best things you may not be aware of when it comes to this popular suburb of Charlotte. If you want to know more about Mooresville, a visit to the city is a great way to get to know it. Of course, if you're moving to Mooresville, you'll want to learn plenty about the area before you start searching or homes for sale in Mooresville.