What You May Not Know About Plaza Midwood
Posted by Benjamin Ehinger on Monday, August 26, 2019 at 8:00 AM
By Benjamin Ehinger / August 26, 2019
Comment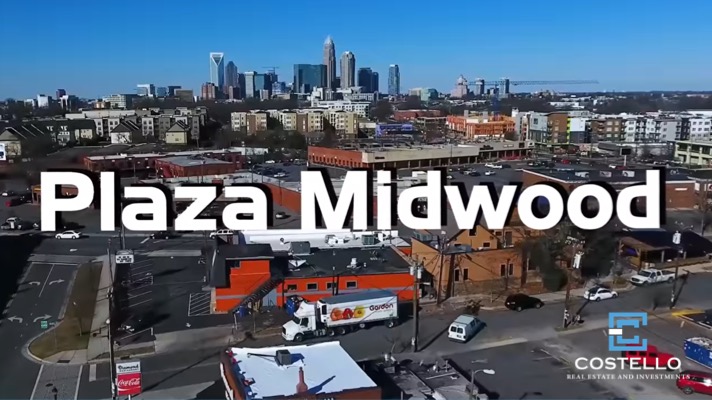 Plaza Midwood is very popular and it's one of the oldest neighborhoods in Charlotte. You may know quite a bit about this amazing neighborhood, but you may not know it all.
The neighborhood is known for the incredible restaurants, unique bars, thriving culture, and arts scene and so much more. It's a true Charlotte institution and one of the best neighborhoods in the city. If you are a foodie, are an avid music enthusist, or an Art lover this neighborhood is perfect for you due to its rich and eclectic culture
Plaza Midwood is also a great place to call home with plenty of wonderful homes. Many of the houses here are historic and have been well preserved. There's also some new construction on the larger streets, as well as, condos and apartments. Many residents love the fact that the neighborhood is very walkable.
If you're considering moving to Plaza Midwood, you'll want a real estate agent familiar with the area. You will also want to learn all about the neighborhood and it's thriving culture!
While you may know some of the main facts about Plaza Midwood, you may not know everything. Here are some of the top things you may not know about Plaza Midwood.
WBT Radio Station
F.M. Laxton is a famous early resident from Plaza Midwood. He set up a radio transmitter in his backyard chicken coup back in the 1910s. Eventually, he became the founder of the WBT radio station, which was only the third licensed station in the entire county. This caused Charlotte to become a hotspot for music recording early when the industry was first born.
Many historical facts like this make Plaza Midwood special and there's plenty to learn about the area. It's steeped in history and you can feel it as you walk throughout the neighborhood.
Originally a Streetcar Suburb
Originally, Plaza Midwood was designed as a streetcar suburb of Charlotte. When the streetcar line was first created in the 1920s, Plaza Midwood was on the line. Since the streetcar has come back, it's still on the line.
The original line was found on Central Avenue and ran to The Plaza before ending up where the Charlotte Country Club is found today.
Affordable Compared to Other Neighborhoods
In the Uptown area, Plaza Midwood is the most affordable of the neighborhoods. It has the lowest median listing price, making it a great value for those looking to live in this area. While this may the case right now, it's not going to stay this way. The prices have been going up over the past three years and this trend is expected to continue.
Perfect for Pizza Lovers
Did you know Plaza Midwood has more pizza restaurants per capita than any other Charlotte neighborhood? This isn't a verified fact, but there's so much pizza here it must be true. There are a total of 11 pizza restaurants within the neighborhood borders and many more right in the same area. This count may not be quite correct either as there are so many pizza places it's hard to count them all.
Filled with Firsts
Plaza Midwood was home to the first Harris Teeter, which was actually demolished and rebuilt. It was also home to the first Family Dollar Location, which still stands and the first strip club in Charlotte. The neighborhood was also home to the first golf course in the city, as well.
The Family Dollar still stands on Central Avenue, while the Harris Teeter was rebuilt at The Plaza and Central. While it was home to the first golf course, the course isn't in existence anymore.
Kilgo Methodist Church's Namesake
John C. Kilgo is the reason for the name change to Kilgo Methodist Church. He was a resident of Plaza Midwood for many decades and the president of Duke University when it was called Trinity University. He was also a regional Methodist Leader.
Old But Unnamed
Plaza Midwood is one of the oldest neighborhoods in Charlotte. However, this neighborhood didn't get the official name of Plaza Midwood until 1979. In fact, the Plaza Midwood Neighborhood Association was formed three years before the official name was given and it's still active today.
Legion Brewing
Plaza Midwood didn't get its' first brewery until just a few years ago. Even though the neighborhood is known as one of the bar capitals of Charlotte, it didn't get a brewery until Legion Brewing opened. The brewery took over the Brodt's Music Factory building, which it renovated before opening.
Plaza Midwood is a great place to call home and has plenty of fun facts just like these for you to learn about. If you're looking to move from another Charlotte area to Plaza Midwood, you may want to visit the neighborhood and get to know it before shopping for a home. Of course, if you're coming from out of town, you'll want a good real estate agent with knowledge of Plaza Midwood and other Charlotte neighborhoods to help you choose the right place for you to call home.
Whether you live in Plaza Midwood or just visit the neighborhood, you're sure to find plenty of fun things to do, places to dine and unique facts here.
It's a wonderful neighborhood and one of the oldest in Charlotte!