What You'll Discover When You Come to Plaza Midwood
Posted by Aaron Bradshaw on Monday, September 28, 2020 at 9:00 AM
By Aaron Bradshaw / September 28, 2020
Comment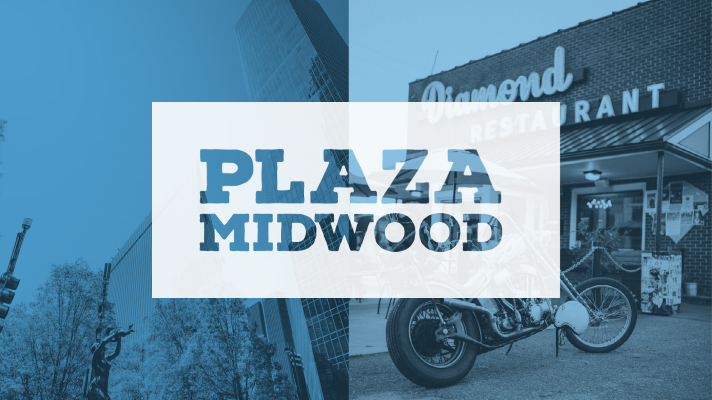 What You'll Discover When You Come To Plaza Midwood
Plaza Midwood is one of the oldest neighborhoods in Charlotte and has earned a reputation for its unique mixture of down-home diners, innovative cocktail bars and hip music venues. Recent years have brought the addition of new yoga studios, boutique clothing shops and small businesses with wares that are out of the ordinary.

You may know quite a bit about this amazing neighborhood, but there is so much to discover as this thriving cultural center is growing and changing.

If you are a foodie, a live music enthusiast, or you want to maintain an active lifestyle in an urban environment, this neighborhood is a great fit for you.

Plaza Midwood is also a great place to call home with houses ranging from historic and well maintained, to modern and sleek, as well as, plenty of newly constructed apartments and condominiums.

If you are considering moving to Plaza Midwood, you'll want a real estate agent who is knowledgeable about the area. There are lots of hidden gems in tucked away nooks where your home is waiting to be discovered.

Here are some things you may not know, but should, about Plaza Midwood.

Walkable & Engaging Environment

Plaza Midwood is one of Charlotte's most walkable boroughs. The City of Charlotte's recently expanded bike lanes and brick-lined sidewalk renovations have made it, even more, pedestrian-friendly for those living in the area.

Several new murals by local artists liven up the neighborhood facade, adding pops of color to your Sunday afternoon stroll. Walkability expands beyond Plaza Midwood proper, with the charm of tree-lined historic neighborhoods and quick access to Veterans Memorial Park within a short trek. Plaza Midwood always makes for a fulfilling walking experience with a little of everything within reach.

Not Always Known as "Plaza Midwood"

Plaza Midwood is one of the oldest neighborhoods in Charlotte. However, this neighborhood didn't get the official name of Plaza Midwood until 1979. In fact, the Plaza Midwood Neighborhood Association was formed three years before the official name was given and it's still active today.

In the 1920s, Midwood was known as "Chatham Estates," a streetcar suburb.

Originally a Streetcar Suburb

When the streetcar line was first created in the 1920s, the trolley line ran along Central Avenue, The Plaza, and Mecklenburg Avenue to the Country Club. The trolley has made a comeback in recent years. It's just a short walk to The Plaza's neighboring borough Elizabeth where you can hop on the trolley and take a breezy ride to uptown Charlotte.

WBT Radio Station

F.M. Laxton is a famous early resident from Plaza Midwood. He set up a radio transmitter in his backyard chicken coup back in the 1910s and eventually founded WBT radio station, which was only the third licensed station in the county. Later, Charlotte became a hotspot for music recording in the early days of the industry. WBT is still on the air at 99.3 on your radio dial.

Music History Still in the Making

Plaza is still making music history and is home to music industry professionals. Studio B Mastering is located on the outskirts of Plaza Midwood and has become a mainstay for pros. Professional musicians both nationally and locally go here to put the finishing touches on their albums. Local music venues like Snug Harbor and Petra's are at the center of Plaza Midwood's cultural offerings. Concerts run the gamut of every genre imaginable on a weekly basis. Residents of Plaza Midwood are within walking distance of catching an amazing show on any given weekend.

Music collectors and vinyl aficionados can rejoice in knowing that Plaza Midwood has two thriving record shops selling new and used vinyl. Lunchbox Records, located on Central Avenue, has called Plaza Midwood home since 1997. In 2016 they moved half a mile down the street from their original location to a larger space with a stage for occasional live shows. Repo Records which originally opened in Plaza Midwood in 1988, closed its doors in 2005 and reopened in 2012! Residents of Plaza Midwood can stroll down Commonwealth Avenue and peruse Repo's offerings.

Charlotte's Only Public Pool

Plaza Midwood has the only public pool in Charlotte. The Old Chatham Swim Club uses a saltwater pool, which was built on the Van Landingham Estate grounds. The pool offers paid memberships to residents in the neighborhood and has a swim team called The Sharks.

Affordable Compared to Other Neighborhoods

Of the neighborhoods in proximity to the Uptown Charlotte area, Plaza Midwood is one of the most affordable. It has the lowest median listing price, making it a great value for those looking to live in this area. This may not always be the case as the neighborhood gains popularity. The prices have been going up over the past three years and this trend is expected to continue.

Perfect for Pizza Lovers

Plaza Midwood is jokingly known to locals as the pizza capital of Charlotte because there are so many pizza options here that it must be true! There are a total of 11 pizza restaurants to try within the neighborhood and vicinity. Try them all, pick your favorites, and join the great pizza debate with your friends.

There are also many options for those looking for a cozy diner. Dish and The Diamond are two great options, with The Diamond offers late-night hours as well.

Historic Harris Teeter Revamped

Plaza Midwood was home to the first Harris Teeter, which was demolished and rebuilt in recent years to accommodate Plaza Midwood's growth of new residents and homeowners.

Many Options for Healthy Lifestyles

Plaza Midwood has multiple yoga studios, including Okra on Commonwealth Avenue which opened in 2017. Organic Harvest offers healthy grocery options and The 7th street market offers healthy lunches and juices from Viva Raw to grab on the go.

The Greener Apple uniquely operates as a vegan grocery store within a used book store, with more products being added all of the time.

Legion Brewing & More

Plaza Midwood, already known as one of Charlotte's best bar-hopping destinations, now has its first brewery. Legion Brewing opened its doors in 2015 converting the old Brodt's Music Factory building. Resident Culture, Pilot, and Catawba Brewing Company have since opened, making Midwood an even better place to spend an evening or afternoon with friends.

If you're looking to move from another Charlotte area to Plaza Midwood, you may want to visit the neighborhood and get to know it before shopping for a home. Of course, if you're coming from out of town, you'll want a good real estate agent with knowledge of Plaza Midwood and other Charlotte neighborhoods to help you choose the right place for you to call home.

Whether you live in Plaza Midwood or just visiting the neighborhood to see what all the fuss is about, you're sure to discover something to pique your interest. It's a wonderful neighborhood and one of the oldest in Charlotte!