Where to Celebrate the New Year in Charlotte
Posted by Benjamin Ehinger on Saturday, December 15, 2018 at 10:00 AM
By Benjamin Ehinger / December 15, 2018
Comment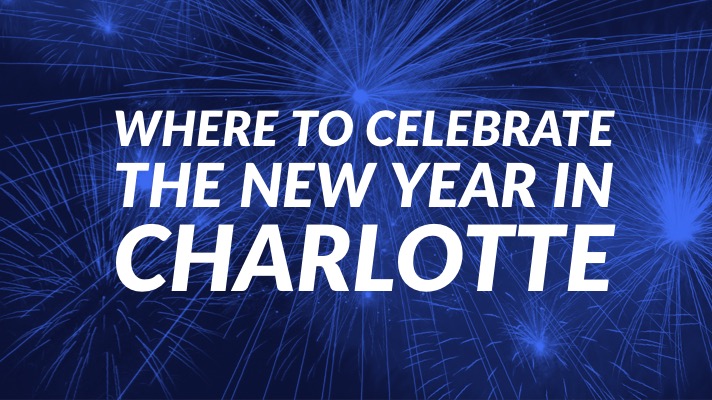 Right after you get done with the Christmas season, it's time to celebrate the New Year. Often, celebrating New Year's Eve gets forgotten or put off due to holiday shopping and other events. However, if you put off making your plans, you may have limited options for celebrating the New Year in Charlotte.
Make your plans now and you won't have much to worry about as 2018 comes to a close. Here are some of the best parties to enjoy ringing in the New Year in Charlotte.
Levine Museum of the New South
Found in the Uptown neighborhood of Charlotte, the Levine Museum will be providing a great New Year's Eve party to enjoy. The party will start at 9pm and the cost is $108.
This event is put on by the South Charlotte chapter of Jack and Jill of American. It's a fundraiser and provides a Harlem Nights theme. You will want to come dressed in your best flapper attire or in an ensemble from the 1920s. The night will include plenty of eating and drinking, along with dancing and more.
Tickets do include heavy appetizers from Mert's Heart & Soul, along with access to the museum and the party.
Bojangles' Coliseum
A party held in East Charlotte, the Bojangles' Coliseum event will start at 8:30pm with a cost of $76 and up. This is a huge show and one of the most popular of the year. It will include The Avett Brothers performing for two nights and plenty more.
The Ritz Carlton
For those in the Uptown area, The Ritz Carlton may be the perfect spot for ringing in the New Year. They will have a party starting at 9pm at a cost of $44. This party will be held in their 7,000 square-foot ballroom with plenty to offer.
Tickets include passed appetizers, access to a photo booth and access to many bar stations. This will be an ultra-fancy party with plenty to offer those in attendance.
Founders Hall
The New Year's Eve event at Founders Hall is known as the Official Charlotte New Year's Eve party. It will start at 8pm and the cost is $65.
This party will include two levels of entertainment with party favors, a photo booth, and two DJs. There will be an appearance from the Carolina Panthers' TopCats and so much more.
Along with the regular tickets for this party, there are VIP tickets for an additional $95. These tickets offer access to an open bar and many other perks.
Ink N Ivy
If you love James Bond, this is the party for you. The Ink N Ivy party is James Bond-themed and provides an all-inclusive option for $113. It will start at 9pm with plenty of options to choose from at the bar including martinis, Champagne and unlimited beer, wine and liquor drinks. The party will also include passed appetizers and a late-night buffet.
Harvey B. Gantt Center for the African American Arts + Culture
With three floors of entertainment, the party at the Harvey B. Gantt Center is one of the most popular every year. It starts at 9pm and tickets are $44.
The party will include three DJs, a photo booth and plenty of fun. For an additional $43, partygoers can enjoy food, party favors, and an open bar.
Lucky's Bar & Arcade
Starting at 8pm, Lucky's Bar & Arcade will provide a fun party to ring in the New Year for $66 a ticket. This event includes an open bar and a Champagne toast with plenty of music and plenty of fun. You can enjoy the DJ and play video games as you wait for the ball to drop.
Howl at the Moon
Starting a bit earlier at 7pm, Howl at the Moon in the EpiCenter will provide a huge bash for the New Year. The cost is $115 per ticket, which includes an open bar from 7pm to 11pm and a free buffet from 7pm to 9pm. The ticket also includes a Champagne toast and party favors.
Other packages can be purchased for $40, $75 and $95, as well.
Seoul Food Meat Company
Another party starting at 7pm, the New Year's Eve bash at Seoul Food Meat Company will be a casino-themed party. The cost is $70 and includes plenty of fun including access to all the games, an appetizer buffet, a Champagne toast, and party favors.
These are just some of the many great New Year's Eve parties for this year in Charlotte. Make sure to get your tickets now as many of these parties will sell out.