Which Schools Will Serve Your Children in Center City?
Posted by Benjamin Ehinger on Thursday, October 11, 2018 at 10:00 AM
By Benjamin Ehinger / October 11, 2018
Comment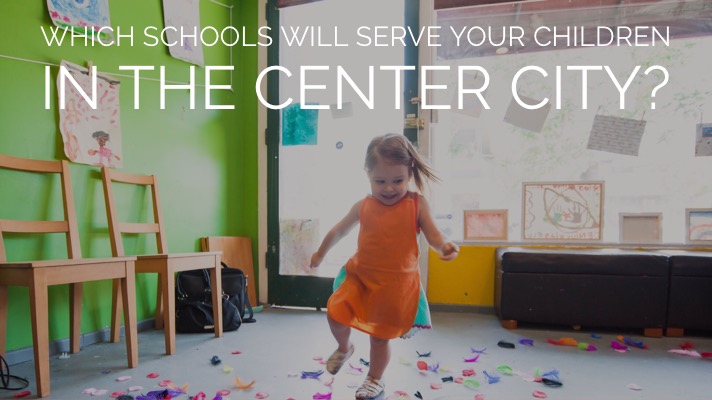 Living in Center City Charlotte offers several benefits from great shopping to amazing dining to an incredible location. It's one of the most popular places for new residents to choose to call home. However, before you decide Center City is the place for you, it's important to understand which schools serve the children here.
First Ward Creative Arts Academy
The elementary school for Center City students is the First Ward Creative Arts Academy. This school specializes in arts-integrated learning with plenty of elements of arts in the classroom including dance, music, visual arts and theatre arts. The school is found in Uptown Charlotte and provides a high level of education for those in the community.
They offer a unique perspective on learning that includes more than a traditional school. It's a hard school to explain, but once you see the way they do things, you'll understand. They want students to use their special talents and develop a passion for the arts.
Irwin Academic Center
Another elementary school serving Center City Charlotte is the Irwin Academic Center. This school is found just minutes from Uptown and offers six grade levels from kindergarten to fifth grade. They serve about 550 students per year with a full magnet program including Learning Immersion for K-2 and Talent Development for academically gifted- grades 3 to 5.
The school has been recognized as an "Honor School of Excellence" by the states ABC goals multiple times and offers a great education for children. The goal of the Irwin Academic Center is to create critical thinkers and lifelong learners. They offer more than most elementary schools and they are even a Duke TIP Participating School.
Trinity Episcopal School
A private school offering a place for those looking to let their child be known and loved, Trinity Episcopal School serves kindergarten through eighth grade with an enrollment of more than 440 students. They serve all different types of religions with many non-religious students. The school also offers several athletic programs, along with other clubs and groups for students to get involved with.
Metro School - Special Needs
With about 250 students enrolled, this school is for those with special needs from age 3 to 22. Many of the students have severe medical and physical needs and the Metro School allows them to learn as they get those needs met.
These are just a few of the many schools serving the Center City Charlotte area. If you're looking to move to Charlotte and you have chosen this area as your target neighborhood, make sure you check out the school's first. You want to know how your children will be educated and where they will be going to school before you settle in a Charlotte neighborhood.