Why it's Important to Have Professional Pictures Taken When Selling Your Home
Posted by Benjamin Ehinger on Tuesday, July 17, 2018 at 10:00 AM
By Benjamin Ehinger / July 17, 2018
Comment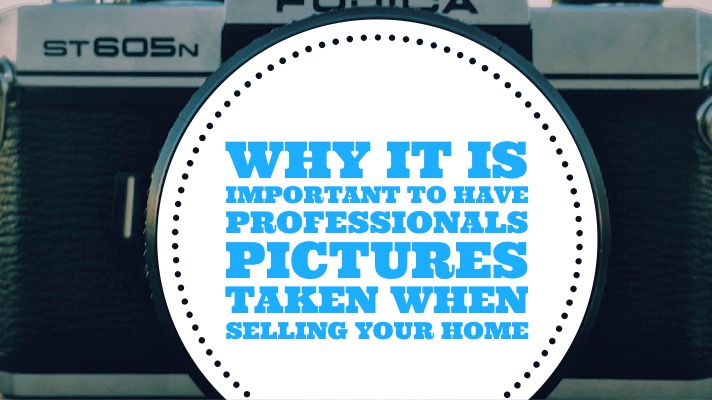 When it's time to sell your Charlotte home, you need more than just the right real estate agent. The right agent is a huge step in the right direction, but you also need professional pictures for your listing.
Before you have those pictures taken, you should have the home staged to ensure it looks the best it possibly can. Once staged, a professional photographer should come out and take dozens of great pictures of your home. The more pictures, the better and even better, if you can get a video walkthrough done, you'll be in even better shape to sell.
You may be thinking this sounds like too much to do just to sell your home. However, great pictures make a big difference and you have to remember, the buyer will likely be making the largest purchase of their lives. Here are several reasons why you should have professional pictures taken when selling your Charlotte home.
Everybody Searches Online
More than 95% of home buyers find their home online first. In addition, the Wall Street Journal showed that 60% of buyers look at photos and don't even read the description of the home. It has also been shown that homes with high-quality pictures sell for 47% more than those with lower quality pictures.
You have about 20 seconds to grab the attention of a potential homebuyer. If you have great photos, you can do this in just a few sections, while written words take much longer. The majority of homebuyers have admitted that pictures are very important.
Your Agent May not Use Professional Photographers
Not all real estate agents will use a professional photographer. You may have to ask them to recommend one or use one, which you may have to pay for, but it's worth it. Only about 35% of agents will use a professional to take the pictures of the home before they list it.
While your agent may be amazing, if they don't use a professional photographer, you could have your home sitting on the market longer. Homes with professional photos sell about 32% faster, especially if they are priced over $1 million.
Professional Photographers Know What They Are Doing
You hired a real estate agent because you're not a professional in the real estate industry. Your agent is probably not a professional photographer on the side and you probably aren't either. If you're going to allow a professional to handle the sale of your Charlotte home, shouldn't you hire a professional to take the pictures?
Professional photographers are artists and they know the medium. They know how to capture your home in the perfect light, the perfect angle and make it look amazing in the pictures. A professional real estate photographer takes pictures of homes for a living and they know what works and what doesn't.
When you hire a professional, you will have the best possible pictures for listing your home. This will likely draw more attention, help you sell for a higher price and get your home sold fast.
Professionals use the right equipment and they have the best equipment for taking pictures. They know how to combat dark spaces and take pictures even without much natural light. Likely, your photographer will scout your home before taking the pictures. This helps them bring the right equipment to add light and get the perfect pictures for your listing.
While the added equipment matters, the camera is where the magic really happens. Most photographers own cameras they spend several thousands of dollars on. They spent this money because they wanted a camera that would take amazing pictures. The camera also allows them to do everything they need to do in order to show your home off in the best possible way.
Pictures Tell the Story
With the right listing pictures, you will be telling the story of your home. It can start with the front and move through the home seamlessly with pictures of every room along the way. Some professional real estate photographers will even create a virtual tour making it easier for potential buyers to virtually walk through your home.
Telling a story instead of slapping up a few pictures of your home will help sell it for a higher price. The key with your online listing is to attract attention. This is done mainly through the quality of the pictures and the number of pictures you present with your listing. Without enough pictures and without high-quality pictures, you may struggle to get your home sold for the price you want.
When it's time to sell your Charlotte home, you need professional pictures. A picture is worth 1,000 words and having 10+ pictures will communicate quite a bit to your potential buyers.
Yes, having a professional take your pictures is going to cost money. However, it will also lead to selling your home for $934 to $116,076 more compared to having lower quality pictures taken. In fact, homes in the $400K to $500K range sell 18% better in the first 6 months of the listing with professional pictures.
If you want your Charlotte home to sell fast, make sure you have professional pictures taken.